On the morning of the eclipse day, clouds moved in over Maba from the sea, so that I was afraid we wouldn't see anything but clouds. We then rode a quixotic road inland because it looked as if there would be a clear view of the sky in this direction.
However we didn't get far because where the road went up the first hill, erosion had washed deep slot canyons out of it. So we climbed the next hill from where we had a good view in all directions. Unfortunately the clouds arrived there, too, soon, and it even even started to rain. Luckily, just before totality, the clouds thinned enough to see through.
It looked like this …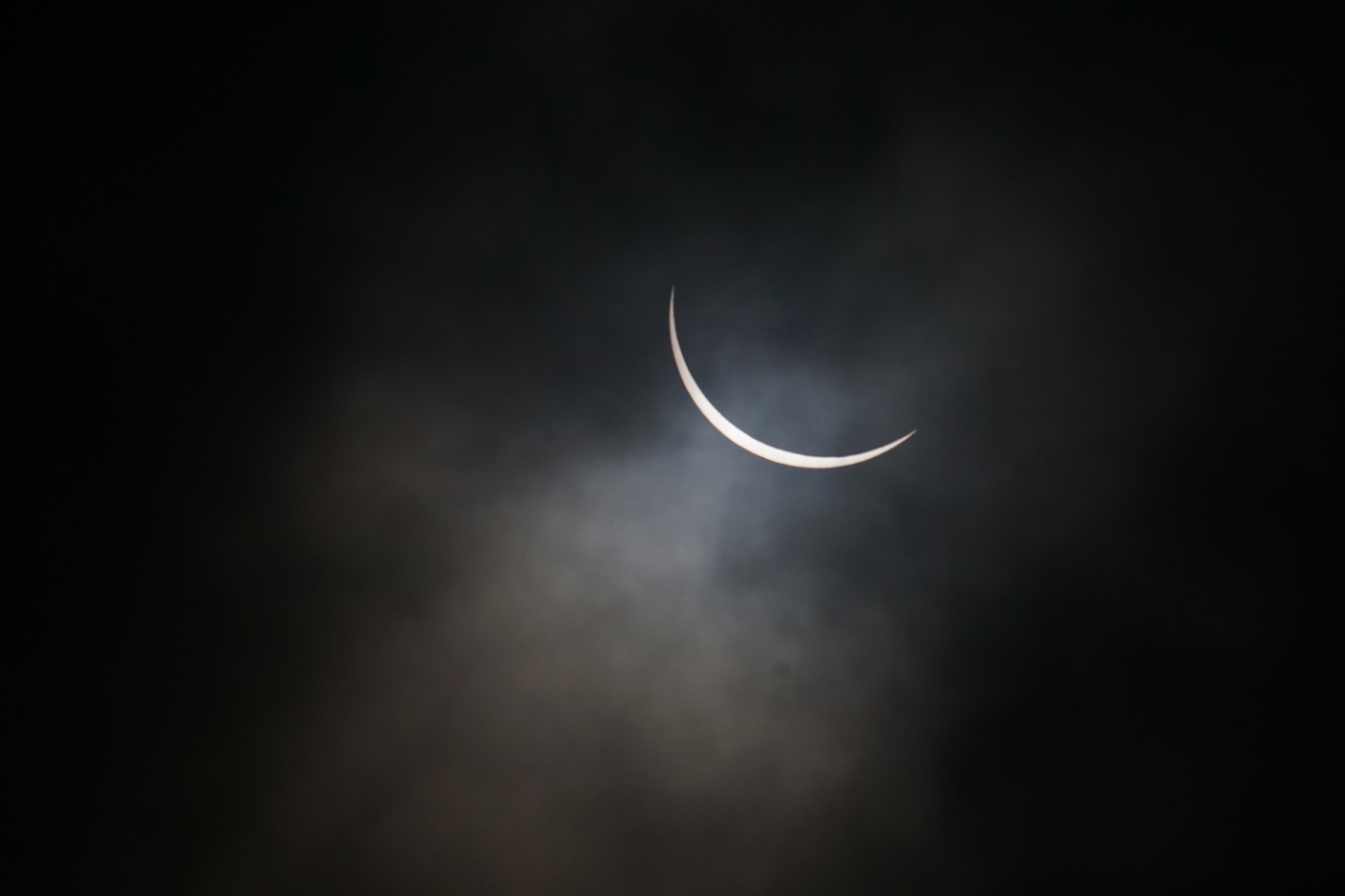 then so…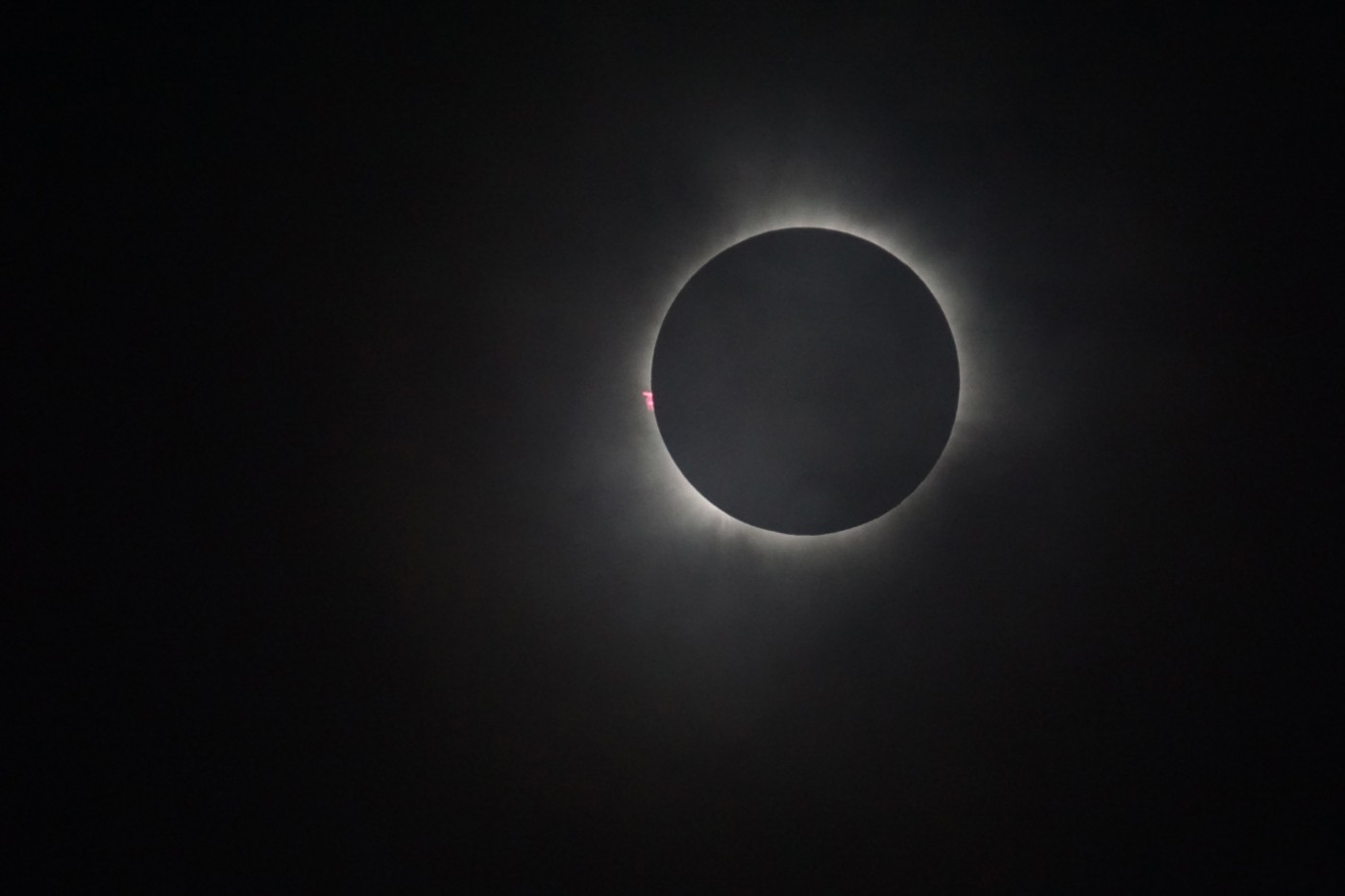 and we even could see a bit of the corona through the remaining clouds: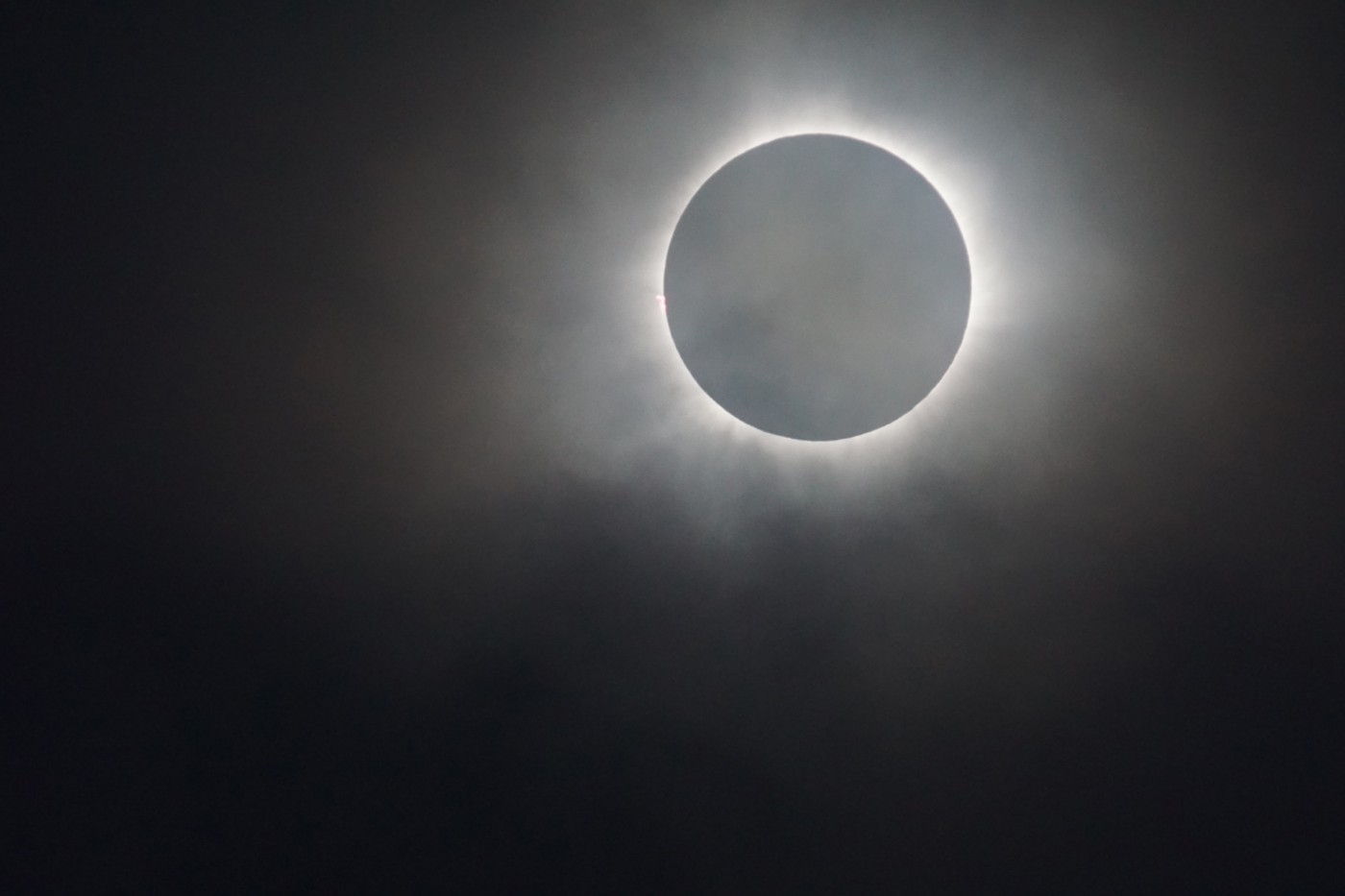 Maybe some words about the region. Maba seems to be kind of a frontier province capital – layed out rather generous, with wide roads, but not much life filling them yet. There's a good road to Maba, but just beyond Maba, the pavement ends and is replaced by a gravel surface. The landscape looks like after a jungle fire.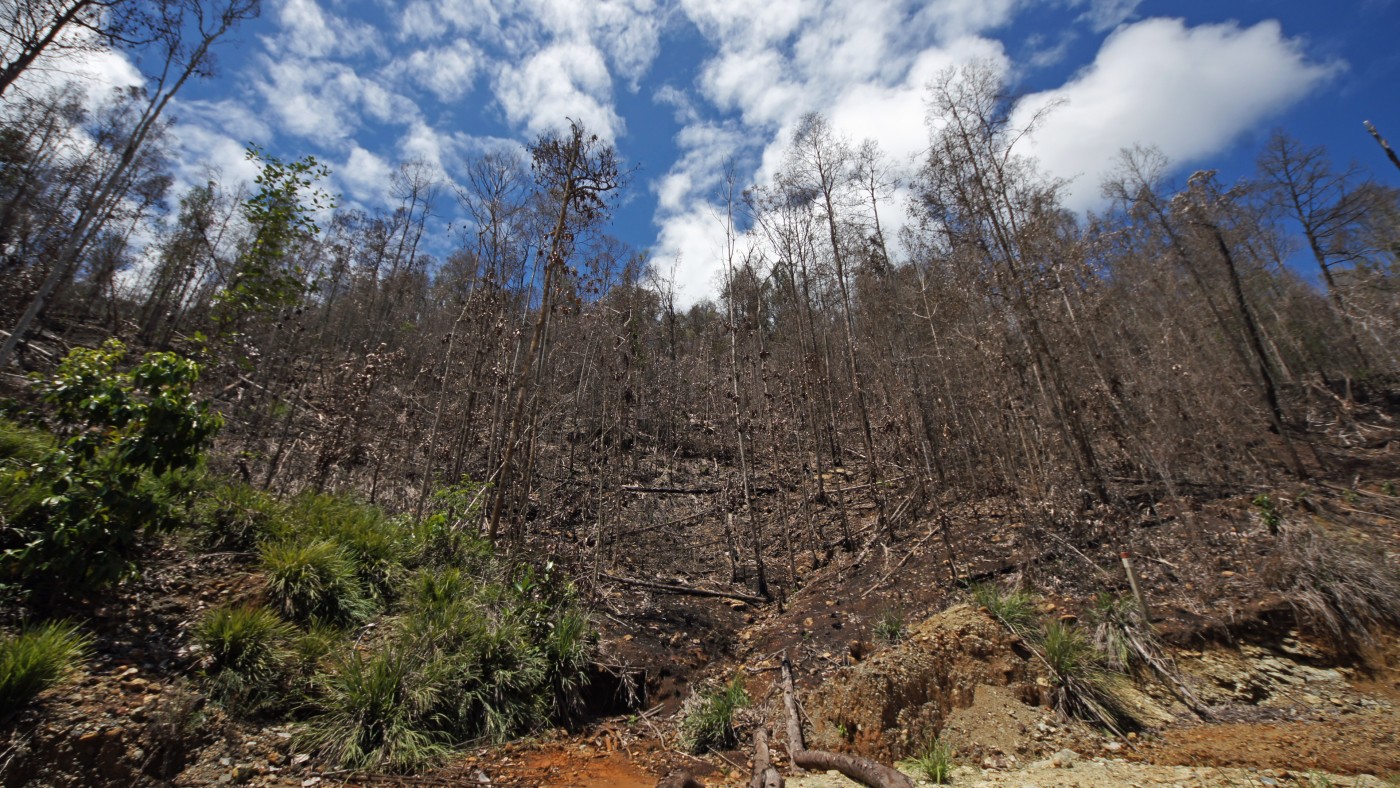 The gravel road is kind of okay where it remains in the flat area where Maba sits, but where it goes up into the next hills, the slot canyons made it impossible to drive any further.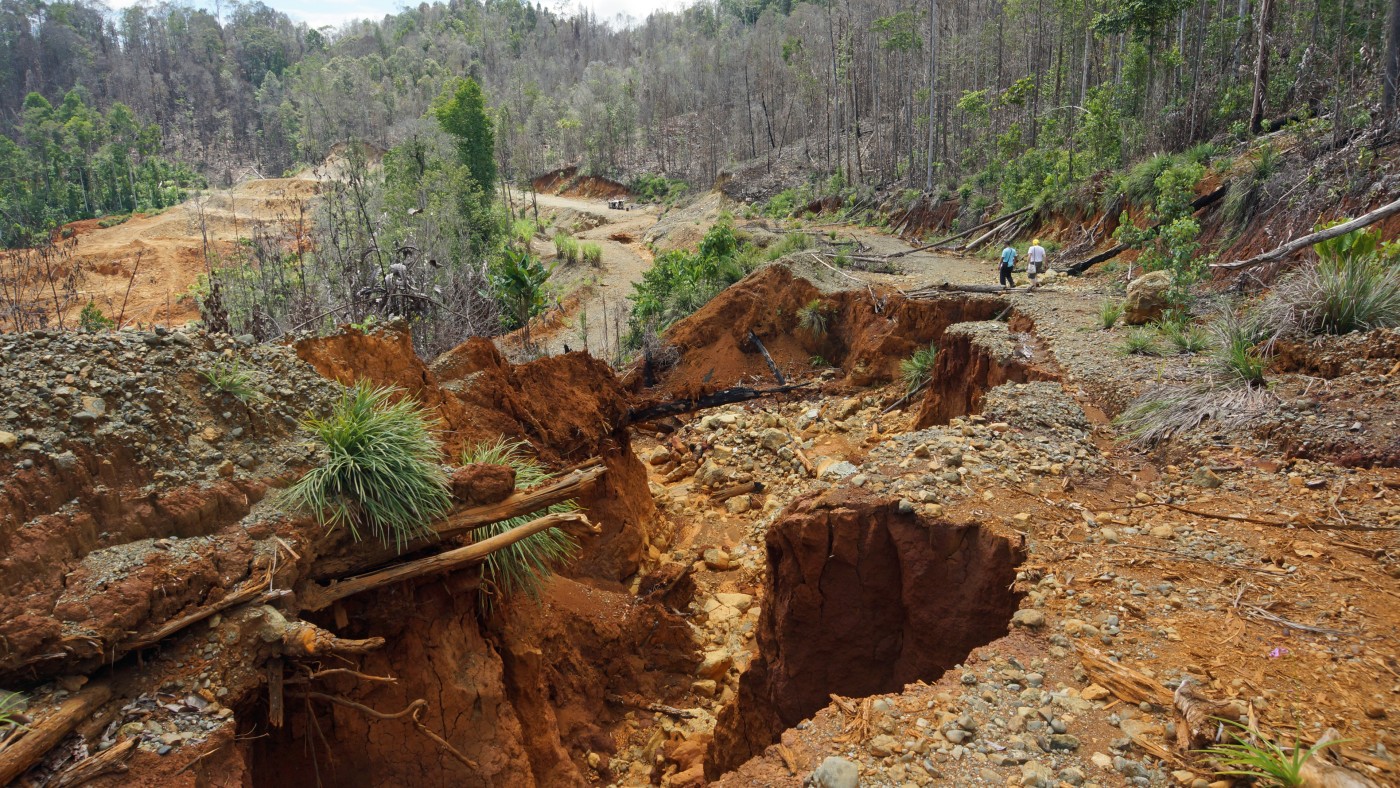 So we got out of the car and walked on westward, always along the eclipse's centerline. But after a short hike, the road split, so we also split up to look for the best viewpoint.
Here you can see Markus, a Swiss amateur astronomer, coming back from his exploratory hike.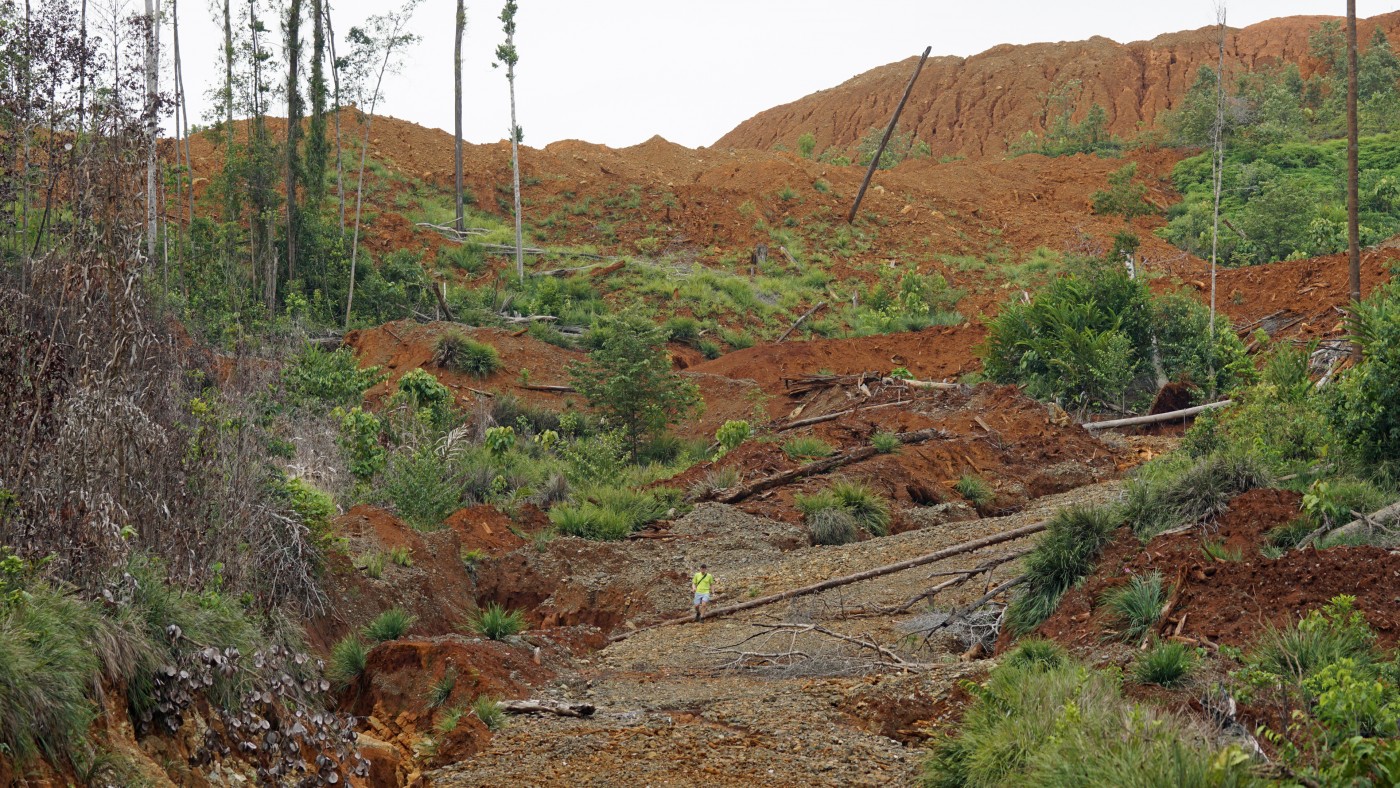 We all followed him up onto the hill that he had found, which then became our eclipse viewpoint, as already mentioned above. This is the view from up there: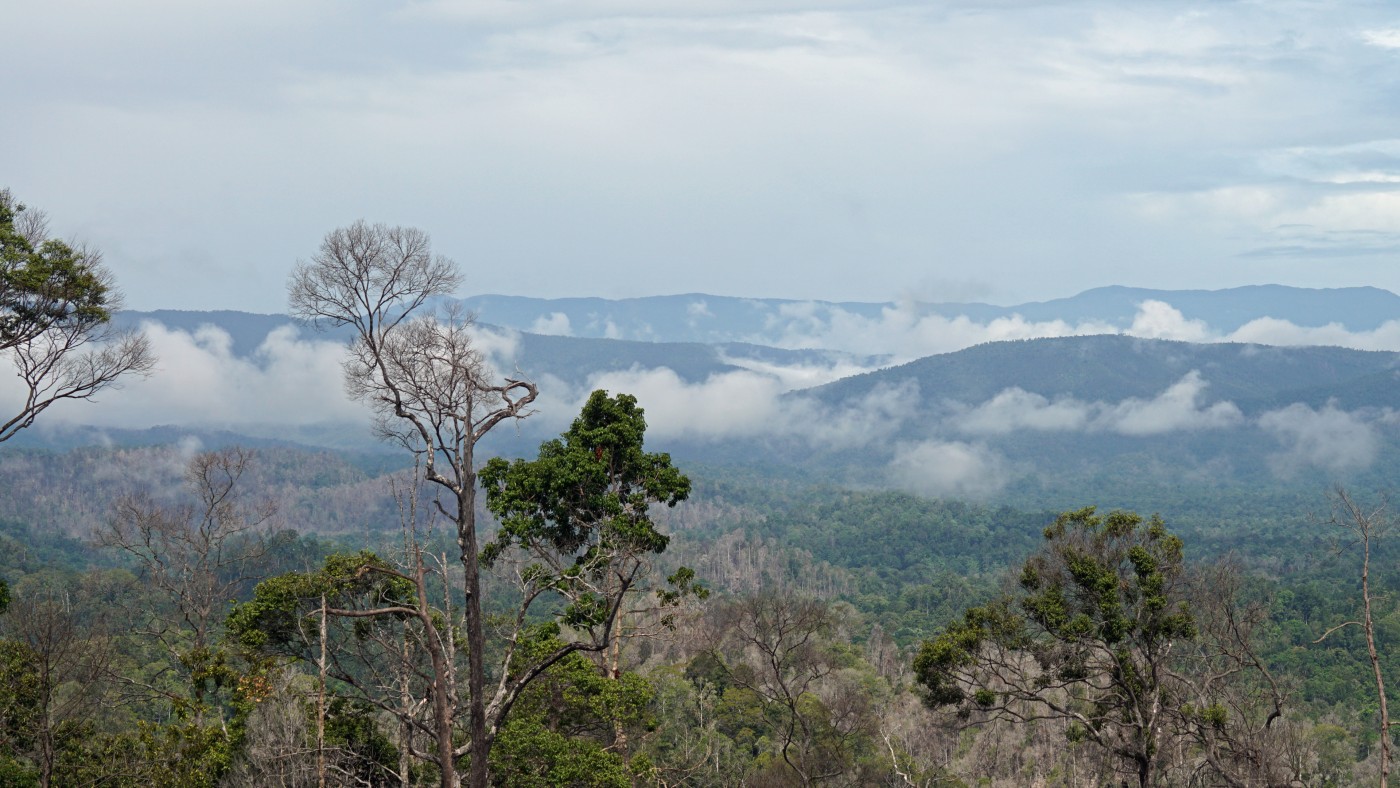 An then the eclipse started…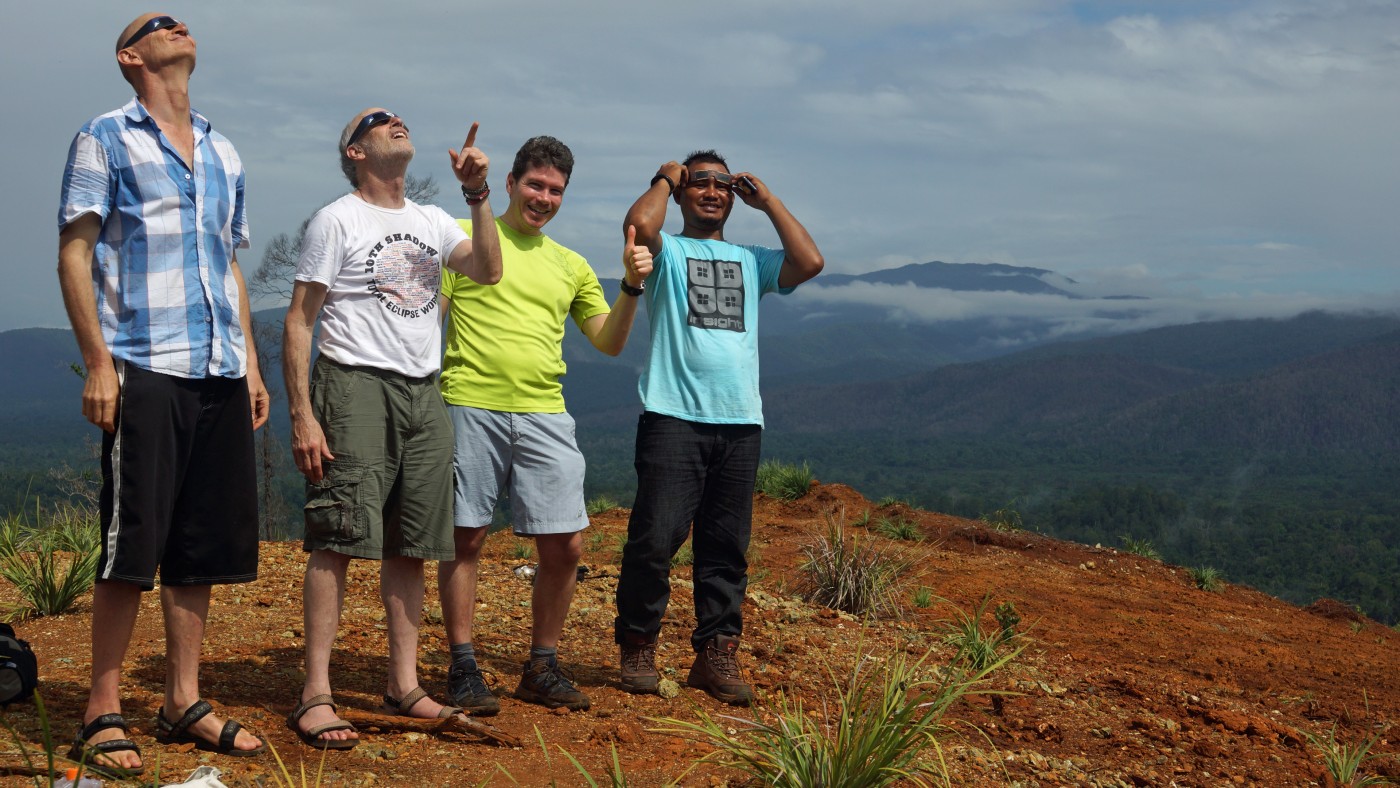 Michael, the guy next to me (2nd from left) shot a time lapse movie of the moon's shadow moving across the clouds and landscape – something that would be impossible to see without the clouds. He's a true eclipse freak, and that's how he called his website 😆