Volcanos are almost omnipresent in Indonesia. From many places you can see several. Looking at the whole country, there are almost always a few that are currently active. Some time ago, I climbed one of those, the gunung Ibu (gunung = mountain, Ibu = woman, mother) in west Halmahera.
Since it is so hot at daytime, and also because you see the glow of the lava only at night, we hiked up the mountain starting at 10 pm. We reached the crater rim at about 2 am.
Ibu was dormant until 1998. In its caldera, there was a crater lake. Now, after 18 years of more or less continuous eruptions, the crater has long filled up, in fact a big portion of the caldera is filled up with the new cone that has grown since. The new cone almost reaches the height of the outer caldera. The viewpoint from where we observed the eruptions is at approx. the same altitude as the new craters. It is about 500 meters away.
When we reached the viewpoint, only a marginal red glow was visible in the distance.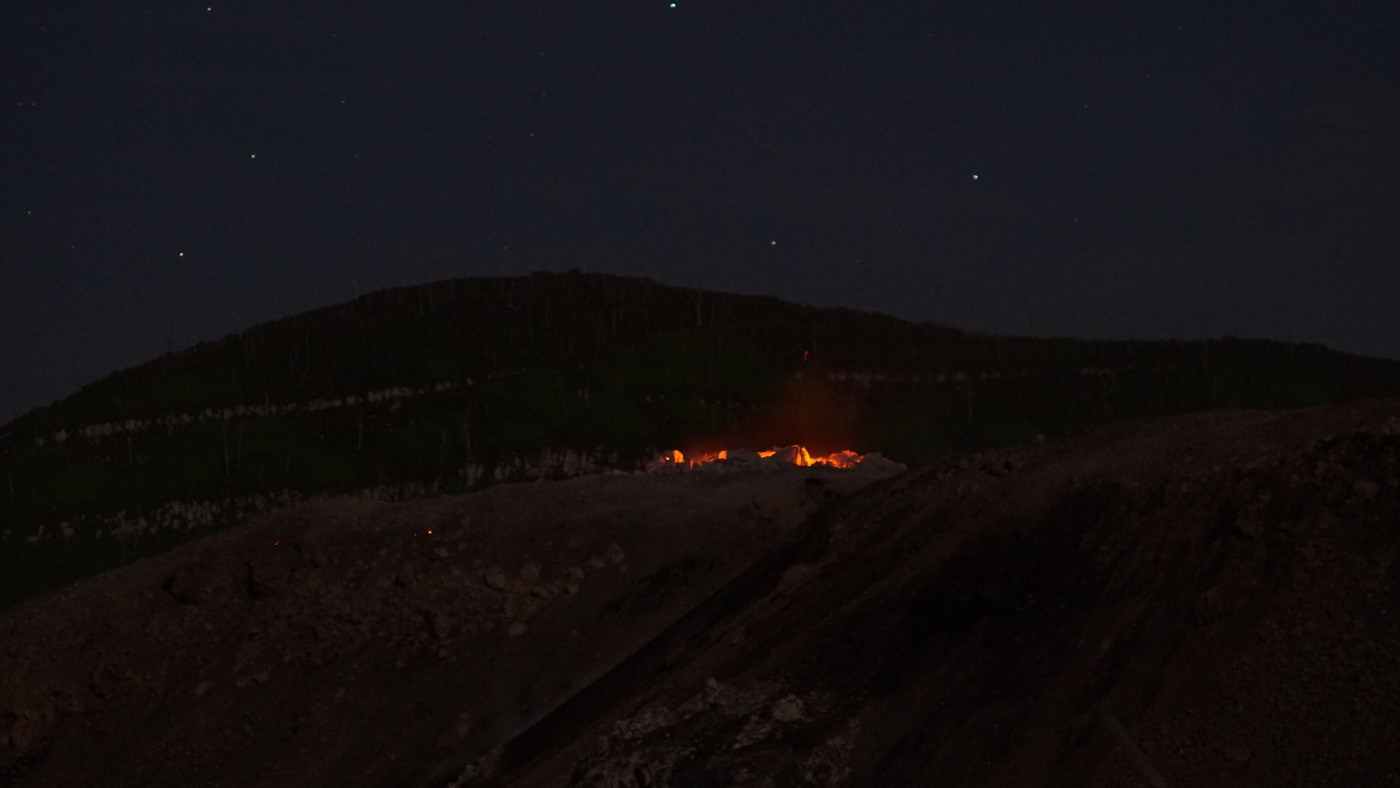 I thought "if this is the eruption that the guide promised, then it wasn't worth the money". But before I had set up my tripod, the mountain started a ferocious and really loud firework. Sorry I can't show you this now… until I had mounted the right lens on the camera, and the camera on the tripod, this first eruption was pretty much over.
When we came up to the rim, the moon was still shining, so we could see the landscape relatively well. This is how it looked: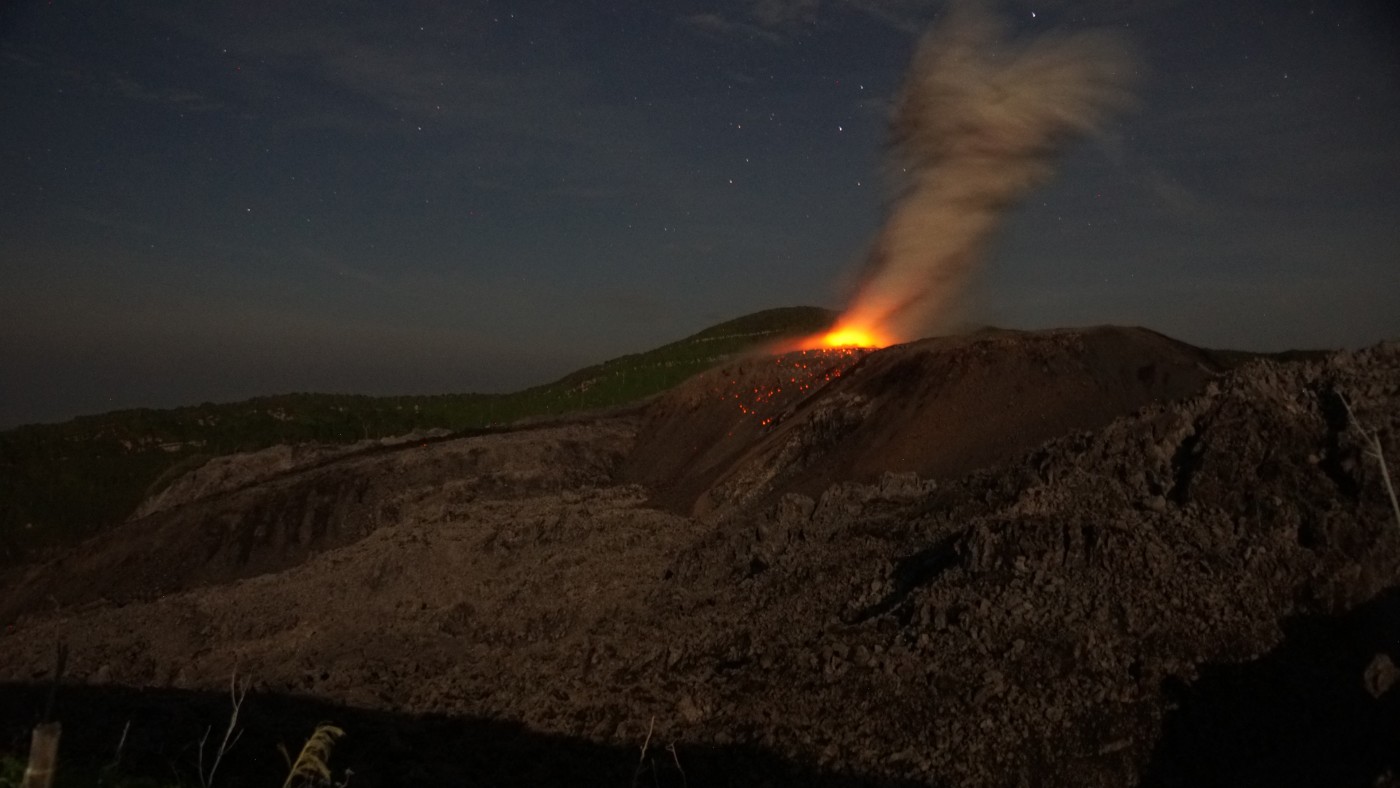 Following this, the mountain started new eruptions with pauses from a few minutes to around 30 or 40 minutes, in 3 different locations.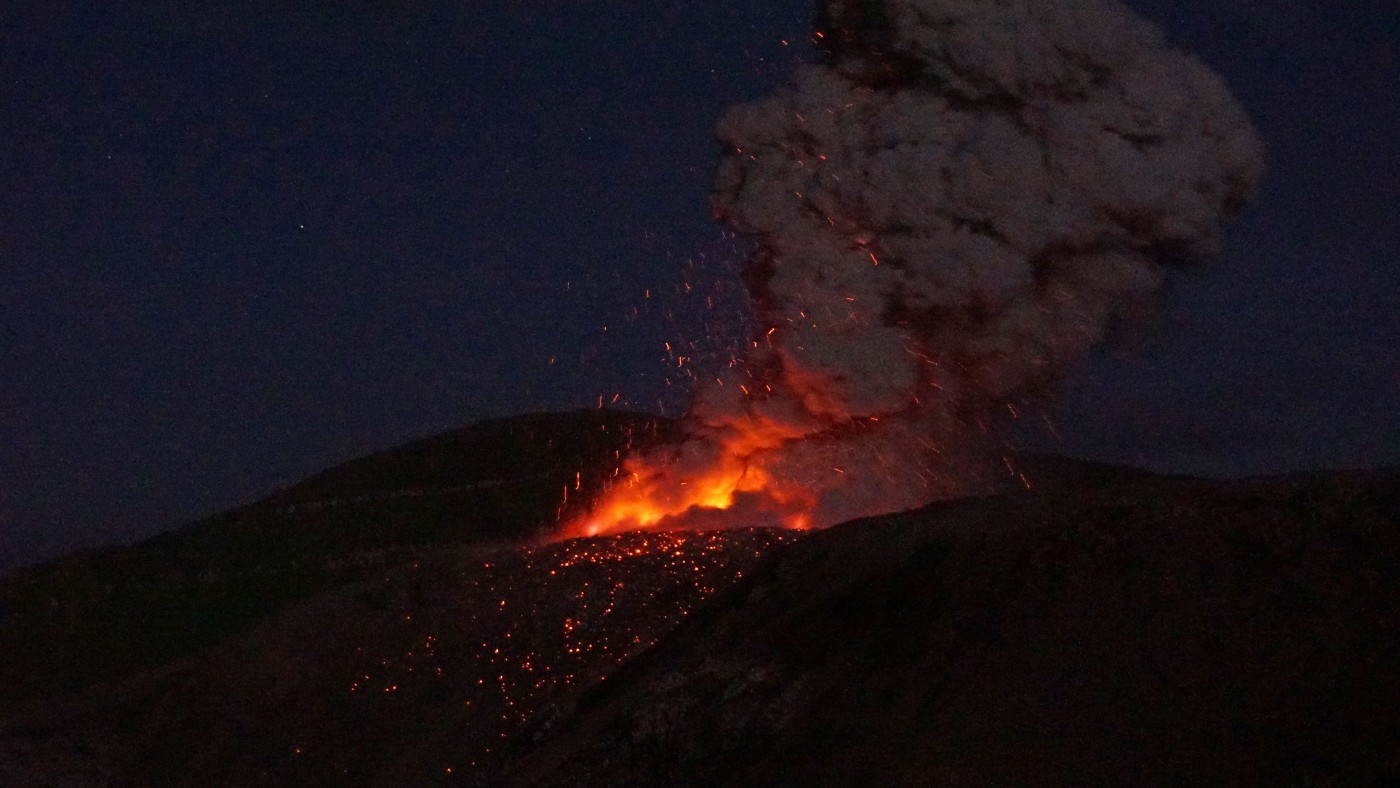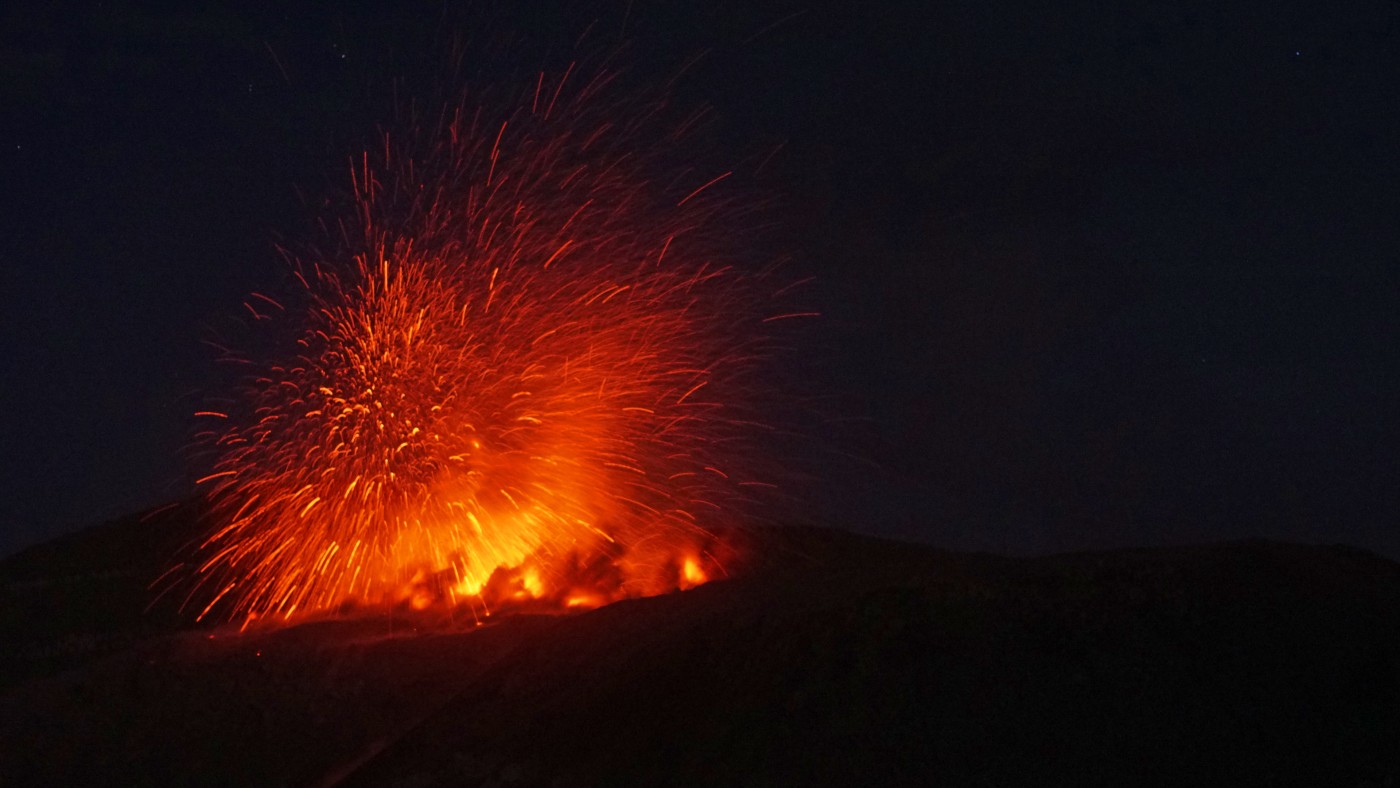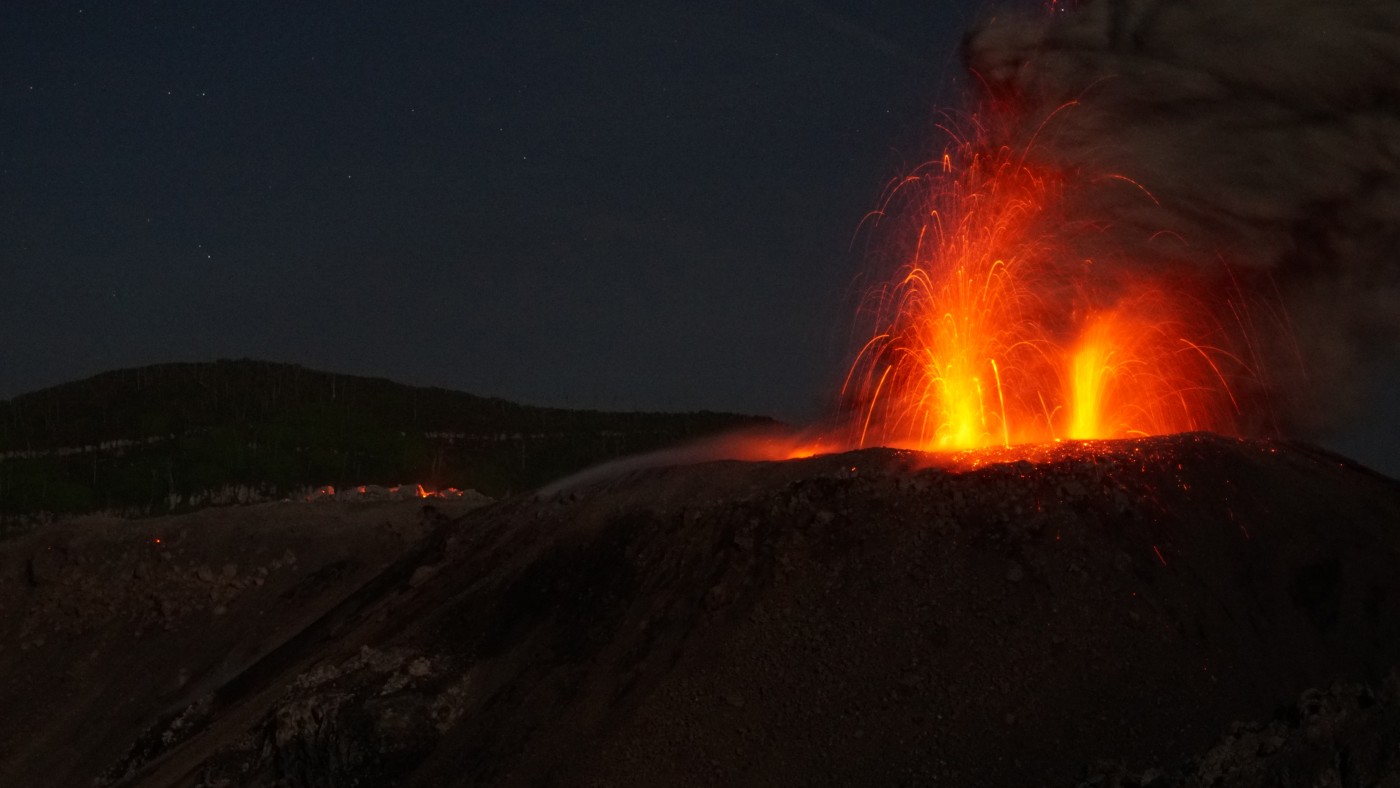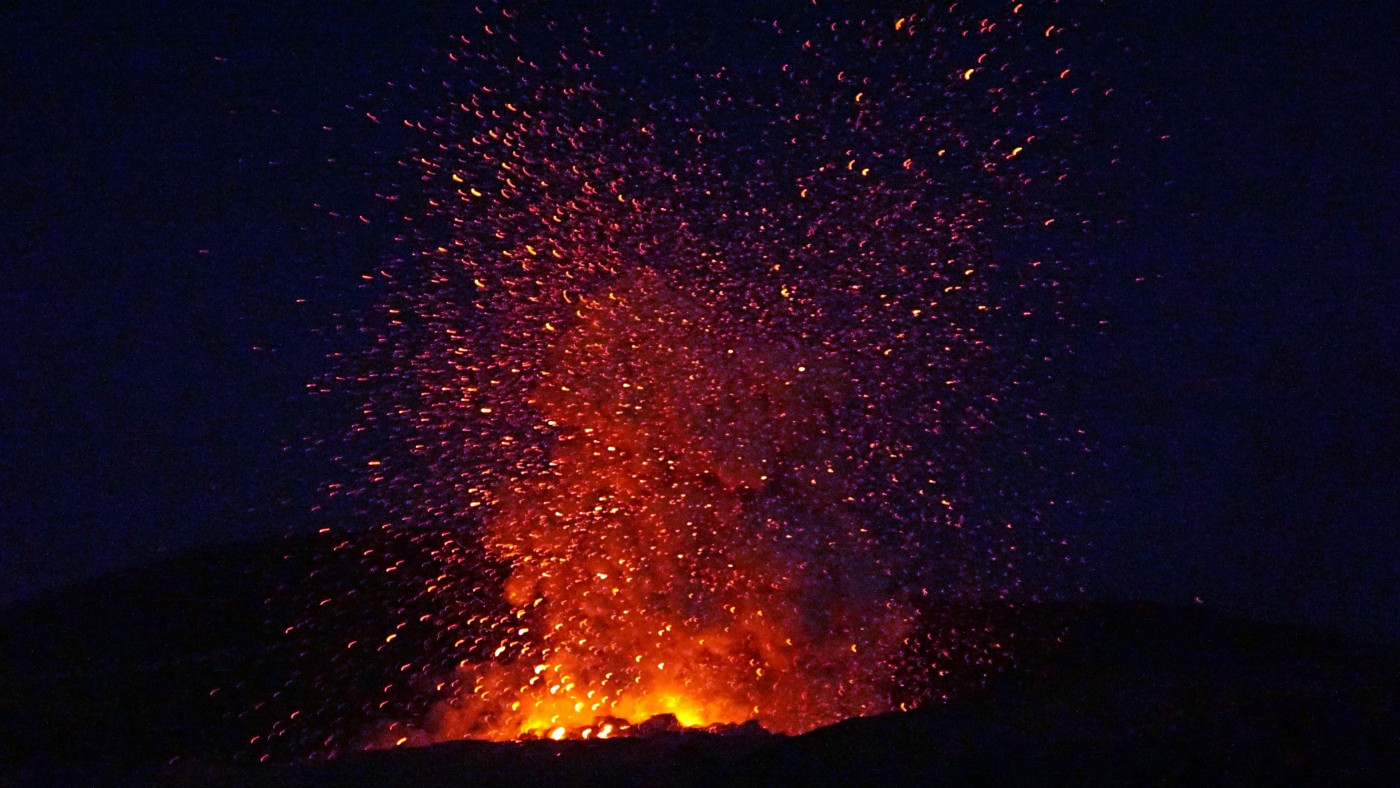 Around 4 am I was so tired that I could hardly stand upright any longer, and laid down to catch some sleep. However, due to the frequent, noisy eruptions, I couldn't sleep much.
Shortly before 6 am I got up again, so as to capture daybreak with its changing light on photos. This is how it looked when the sun rose: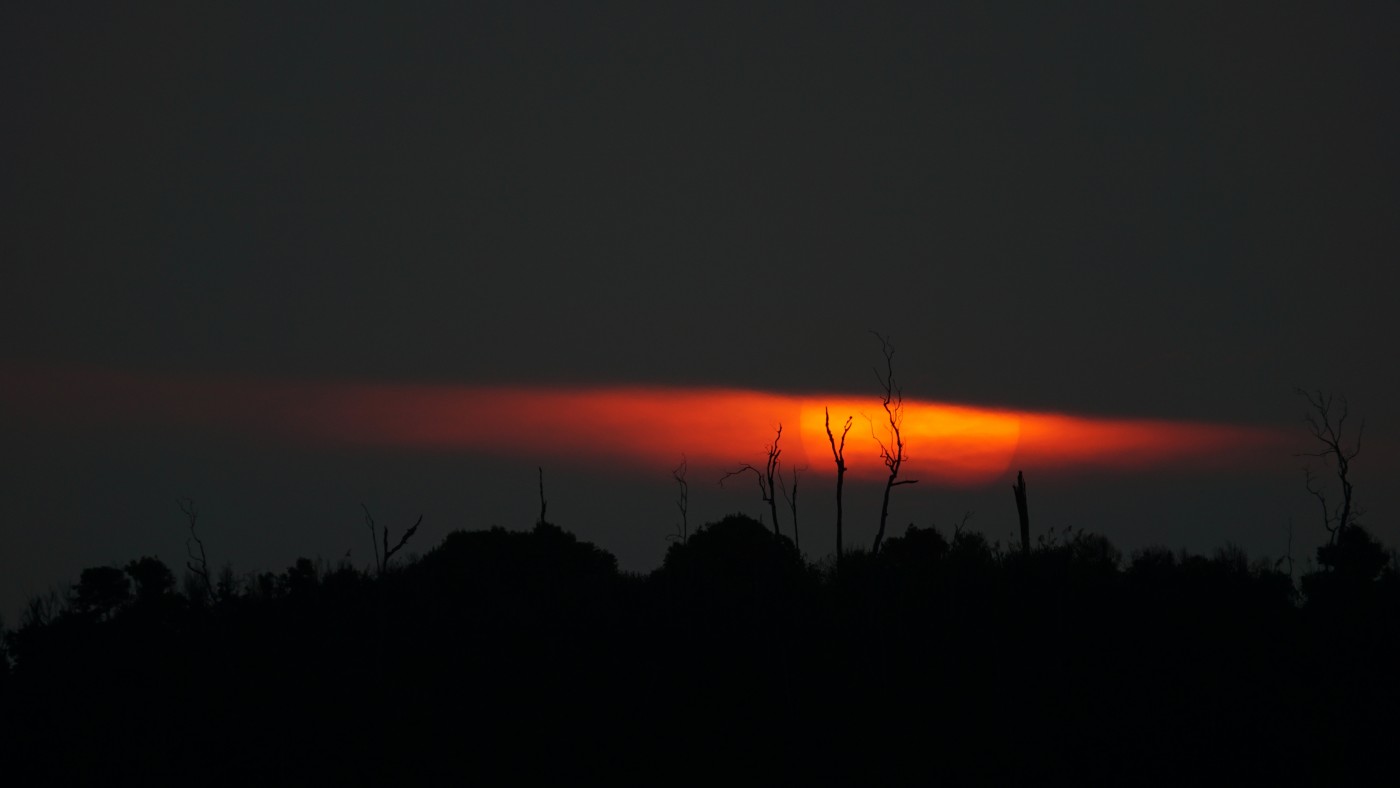 As long as the light was still dim, we could still see the glow of the lava, but the brighter it got, the less noticeable it became.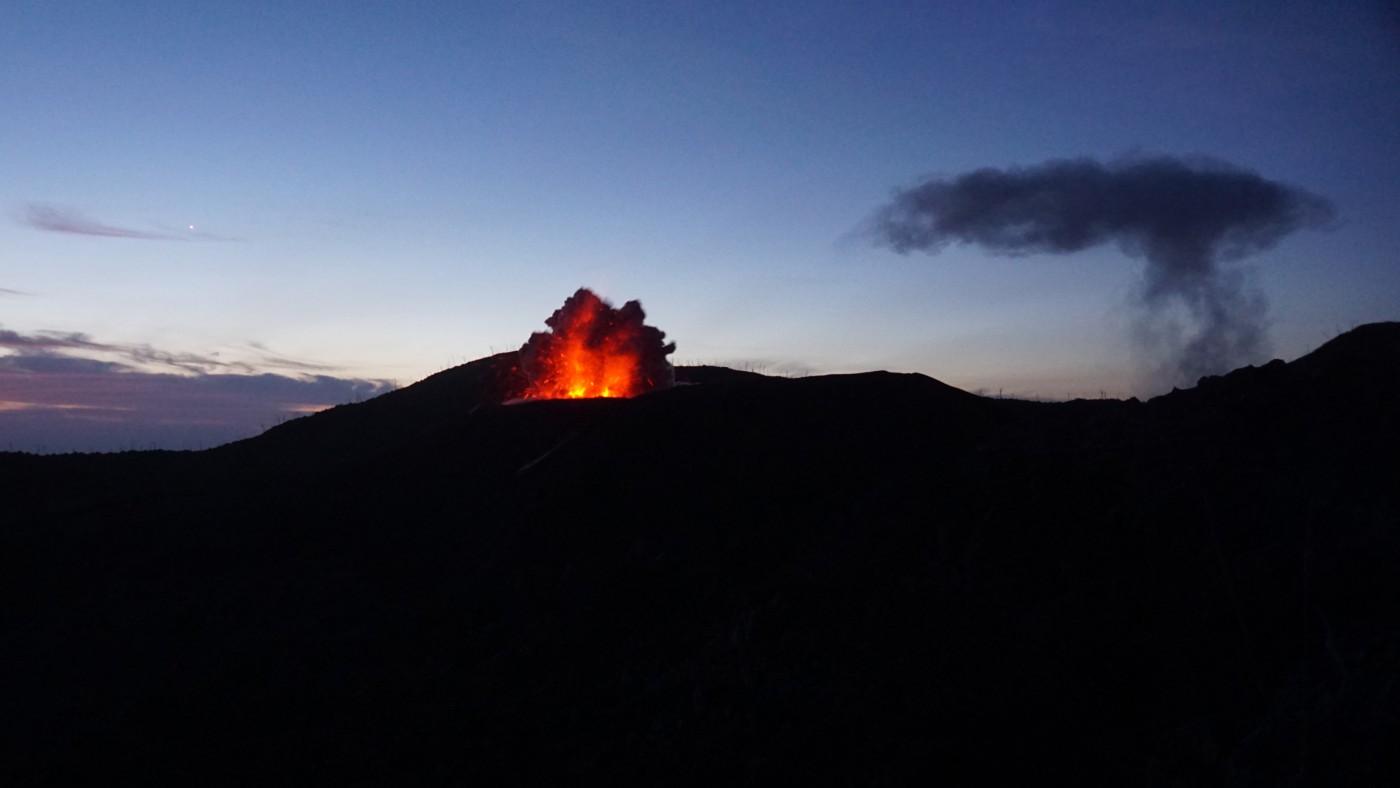 The dark cloud that you see in the photo above, at right, is the smoke and ash plume from the volcano's previous eruption, a few minutes before.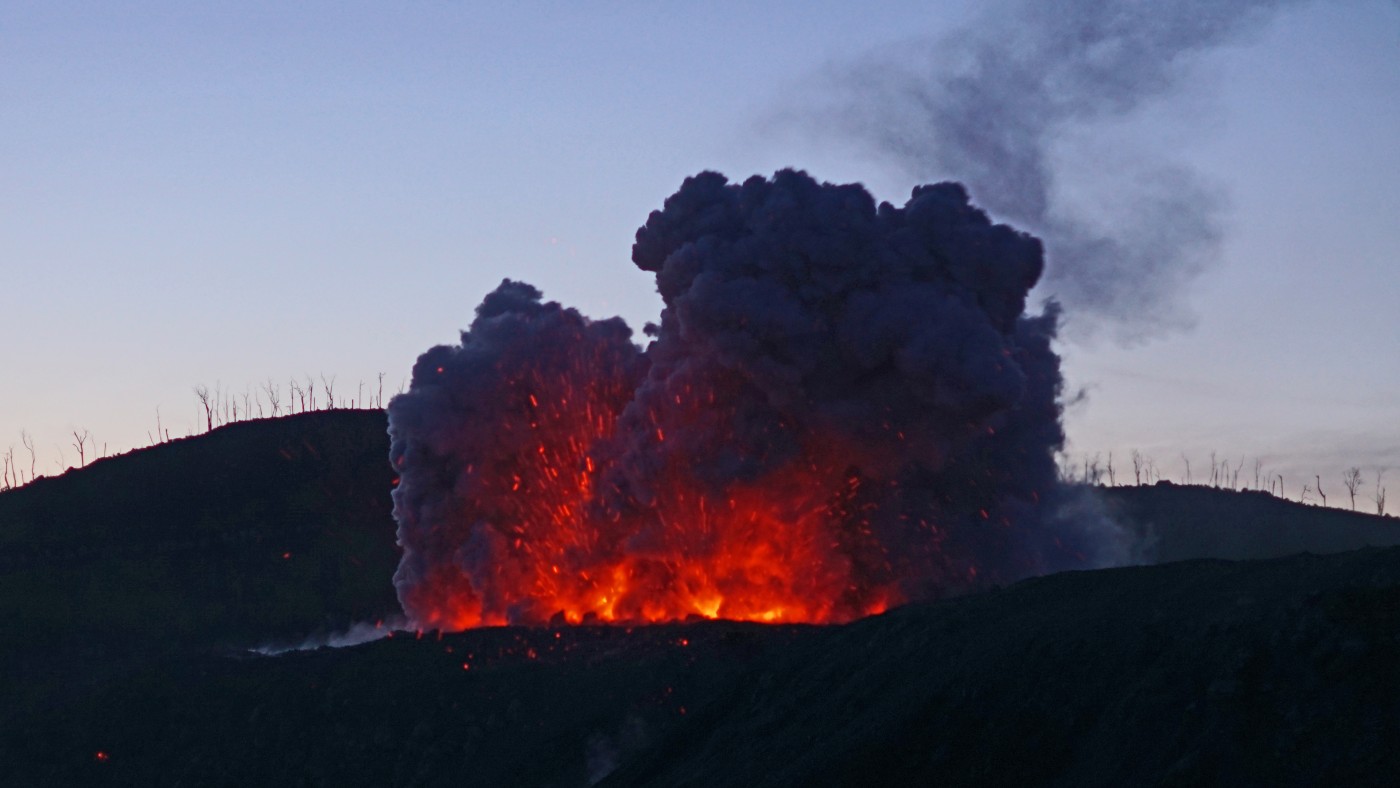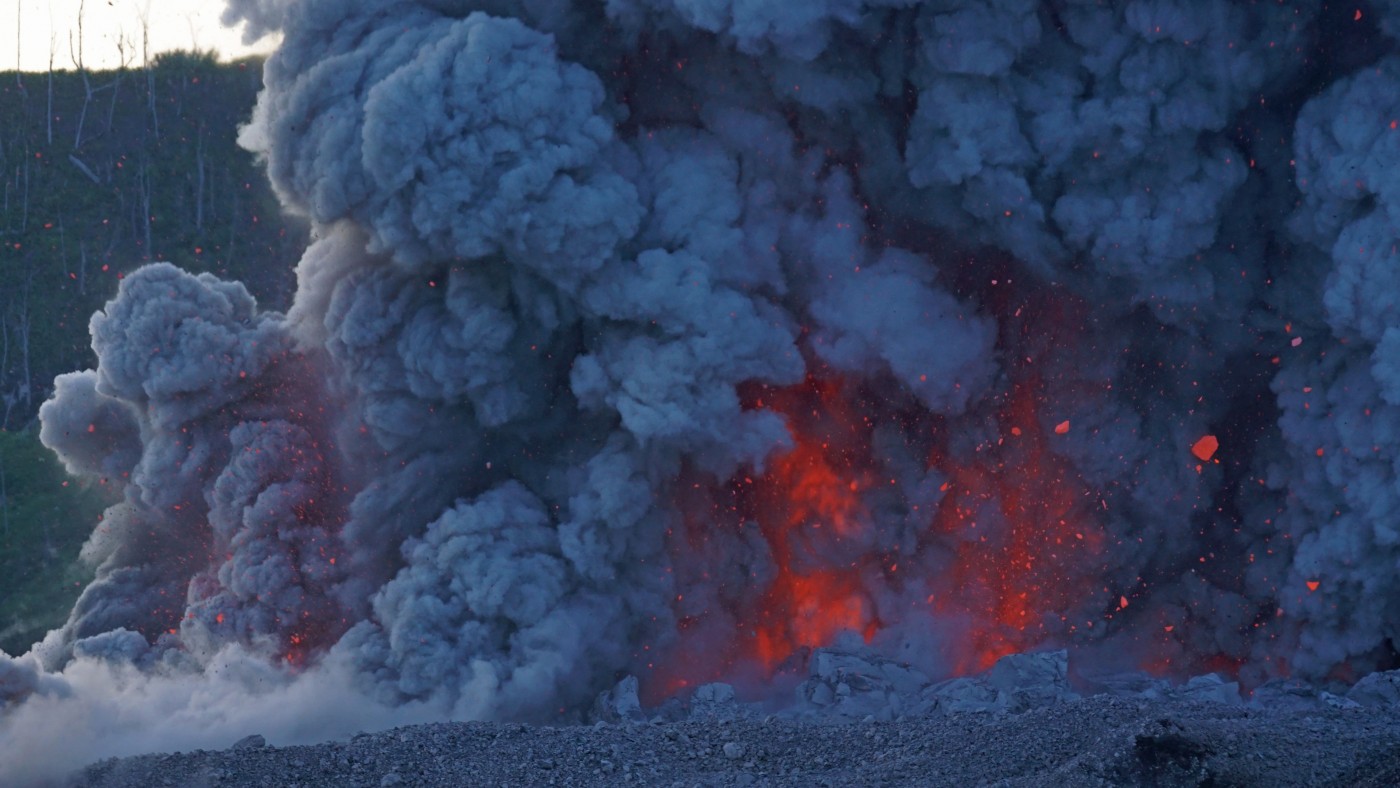 Finally, when the light had reached normal daytime brightness, only smoke could be seen.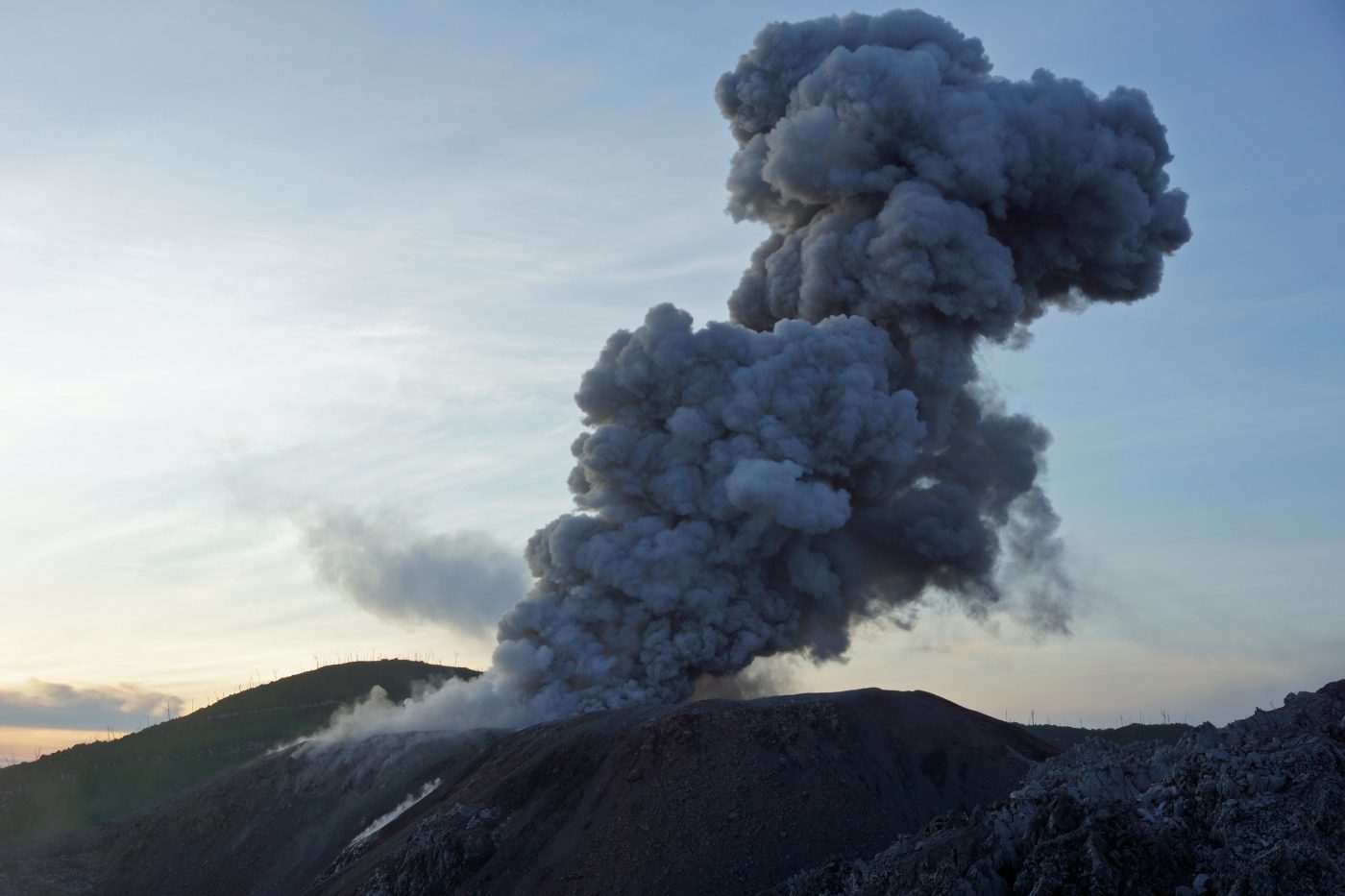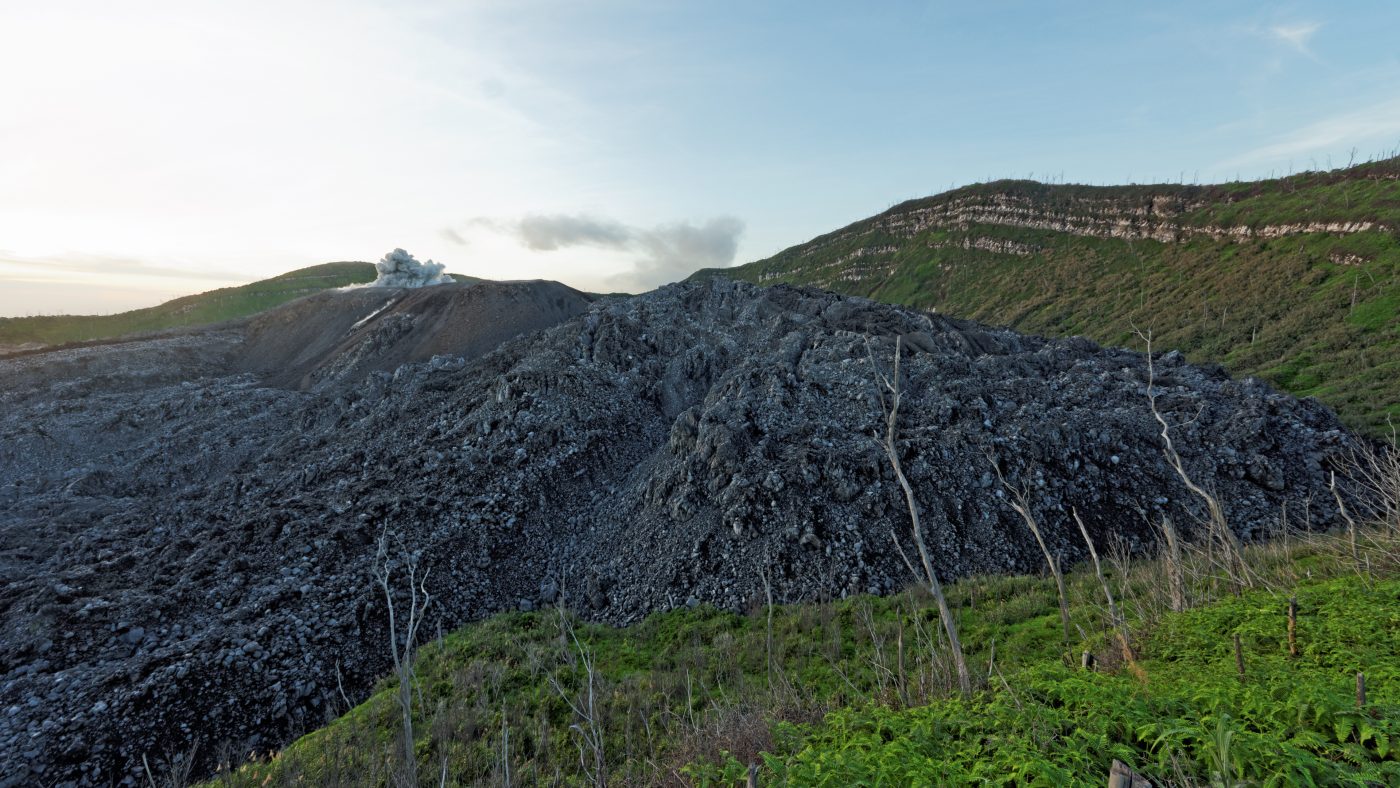 Want to visit Indonesia? Email contact@wolfgangsphotos.de !