Today I want to show you a special plant, which grows exceptionally nice flowers, flowers like a firework!
In December 2011, when I arrived at the Vita guest house on Banda in the middle of the night, I saw it on the tree that grows in its yard.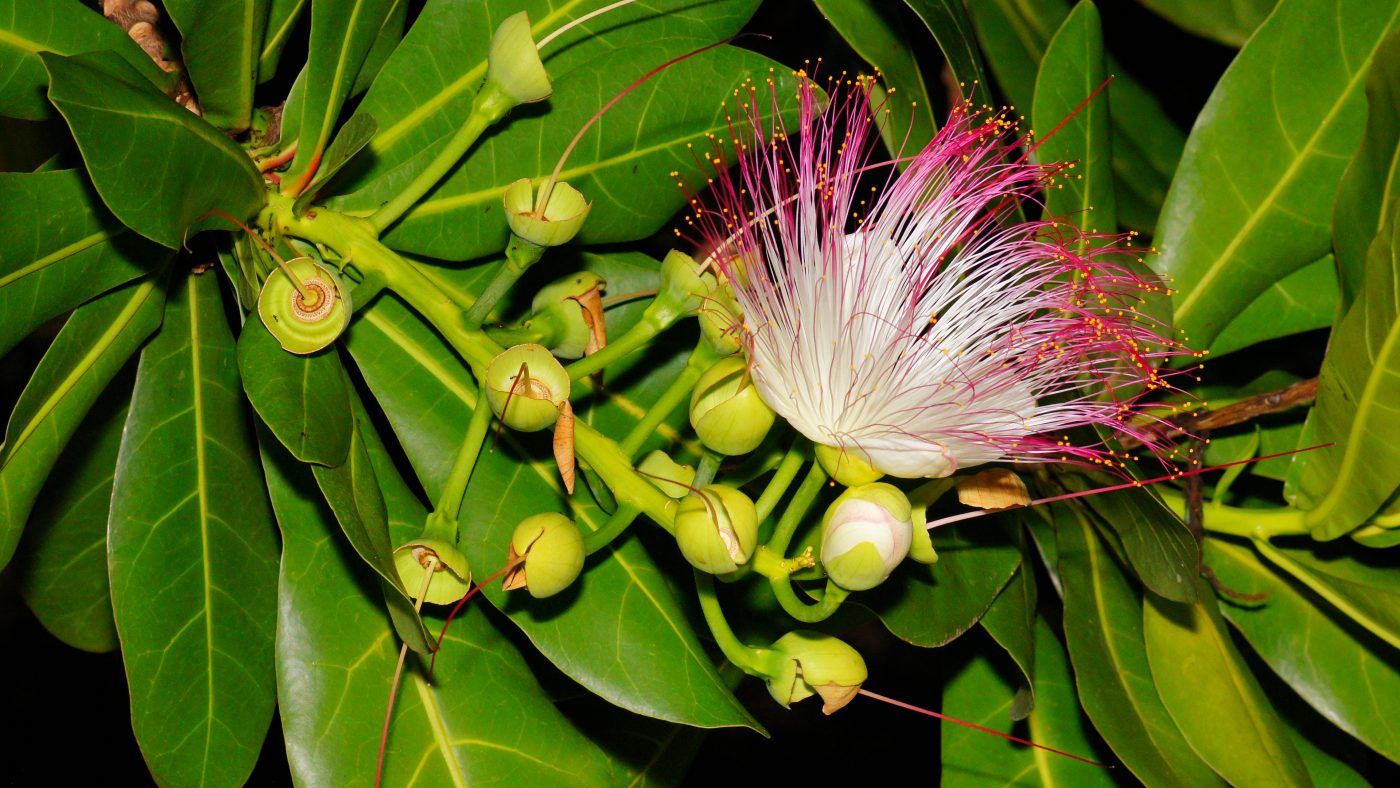 I was very tired that night, so I took only one photo, but planned to picture this exceptionally beautiful flower more adequately on the next day.
This turned out impossible as there was a storm later that night. It could not harm the sturdy tree, …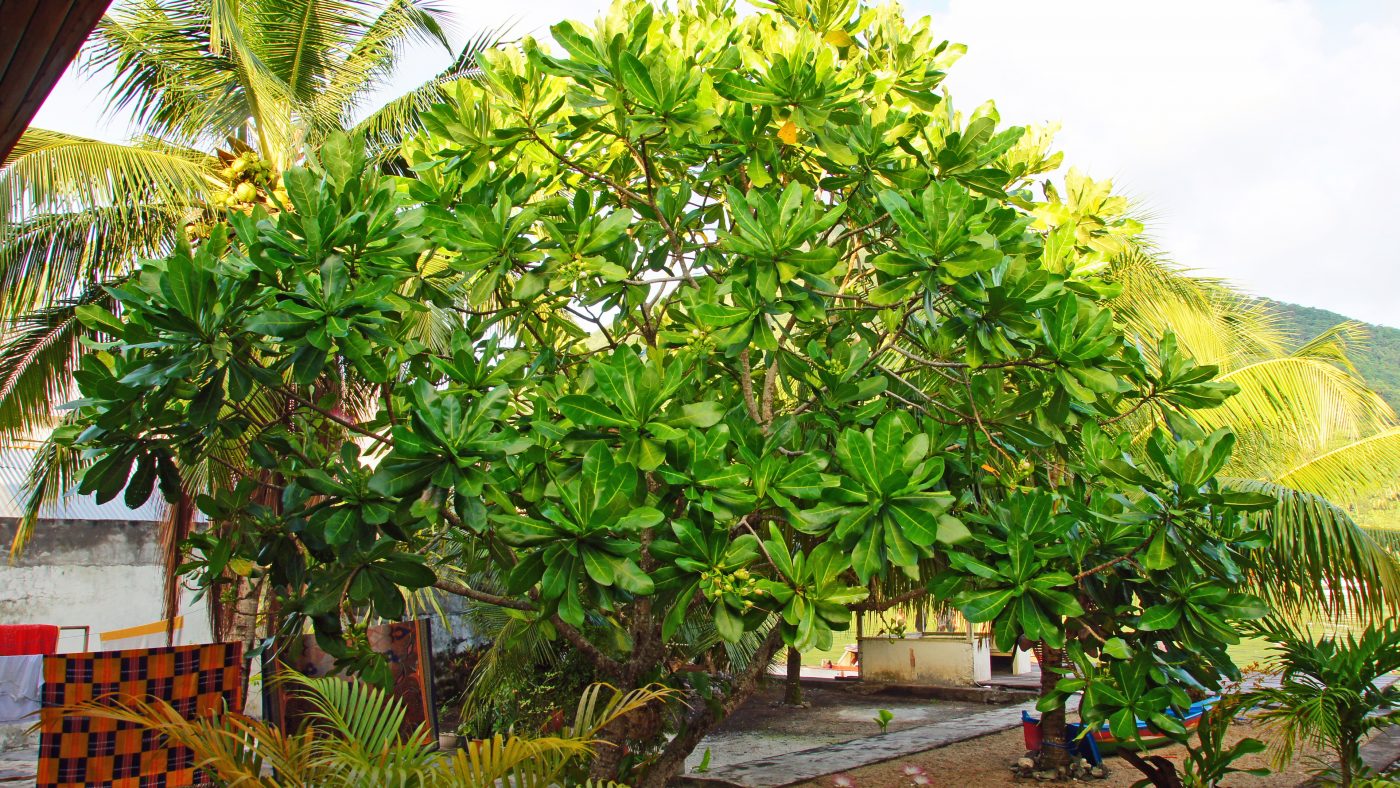 but left the yard somewhat devastated.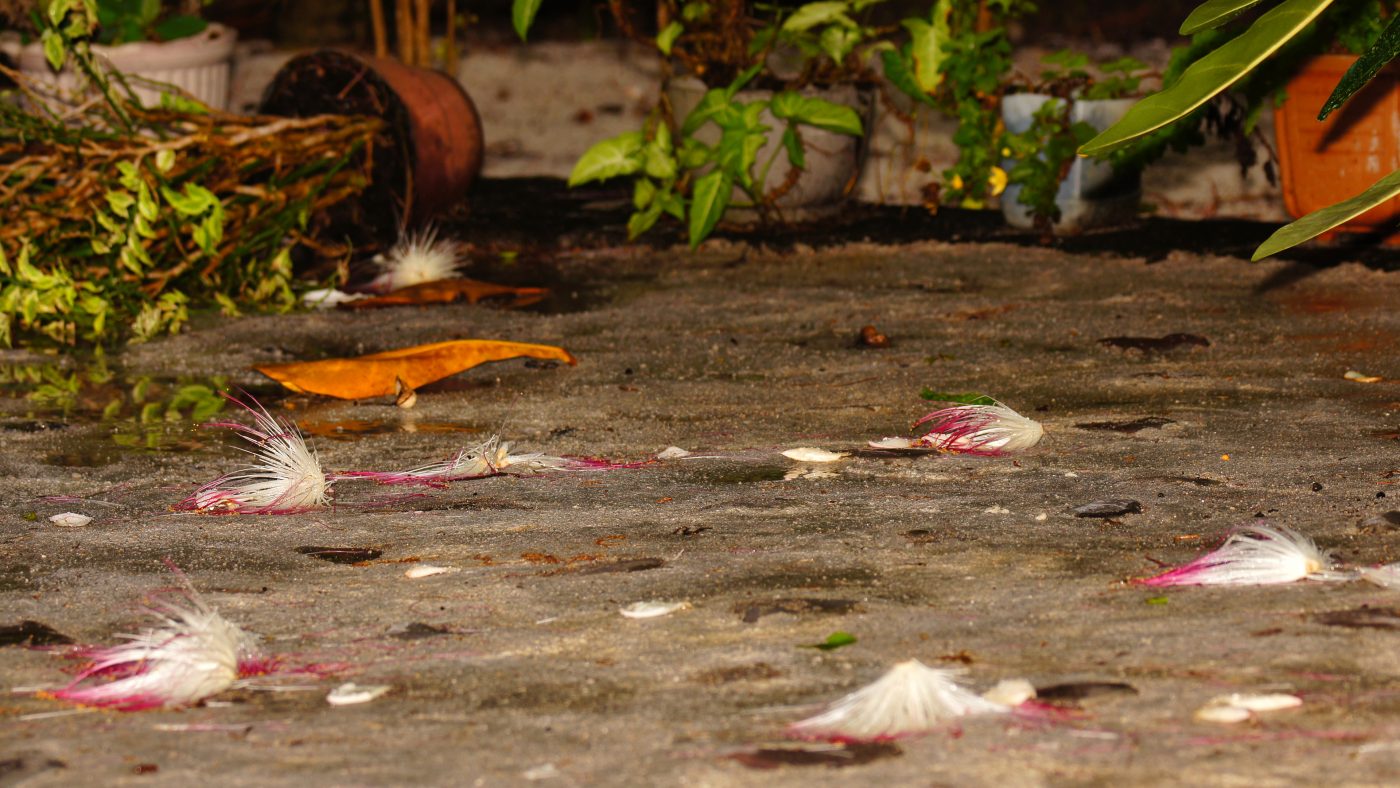 And it had thrown down all flowers to the ground 😥 (at least, that's what I believed initially)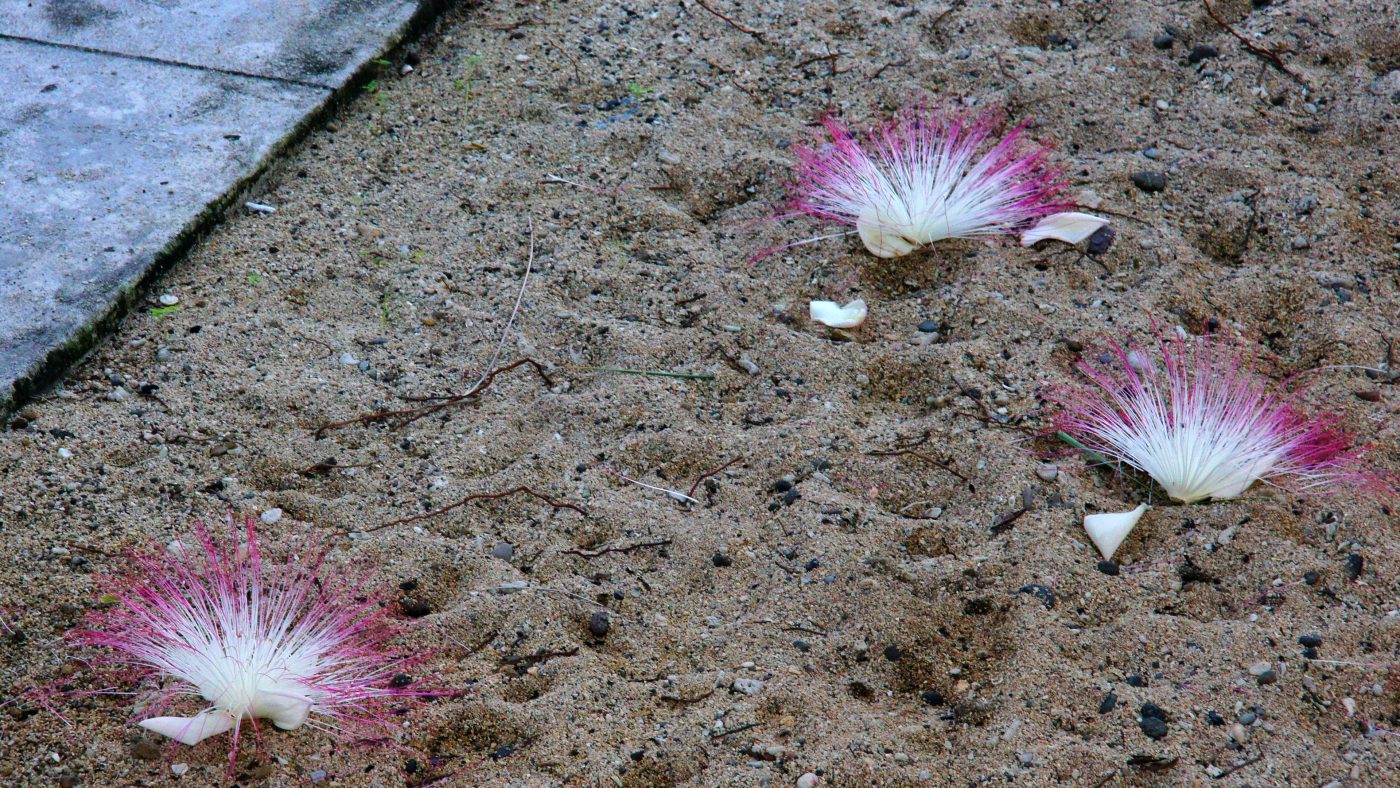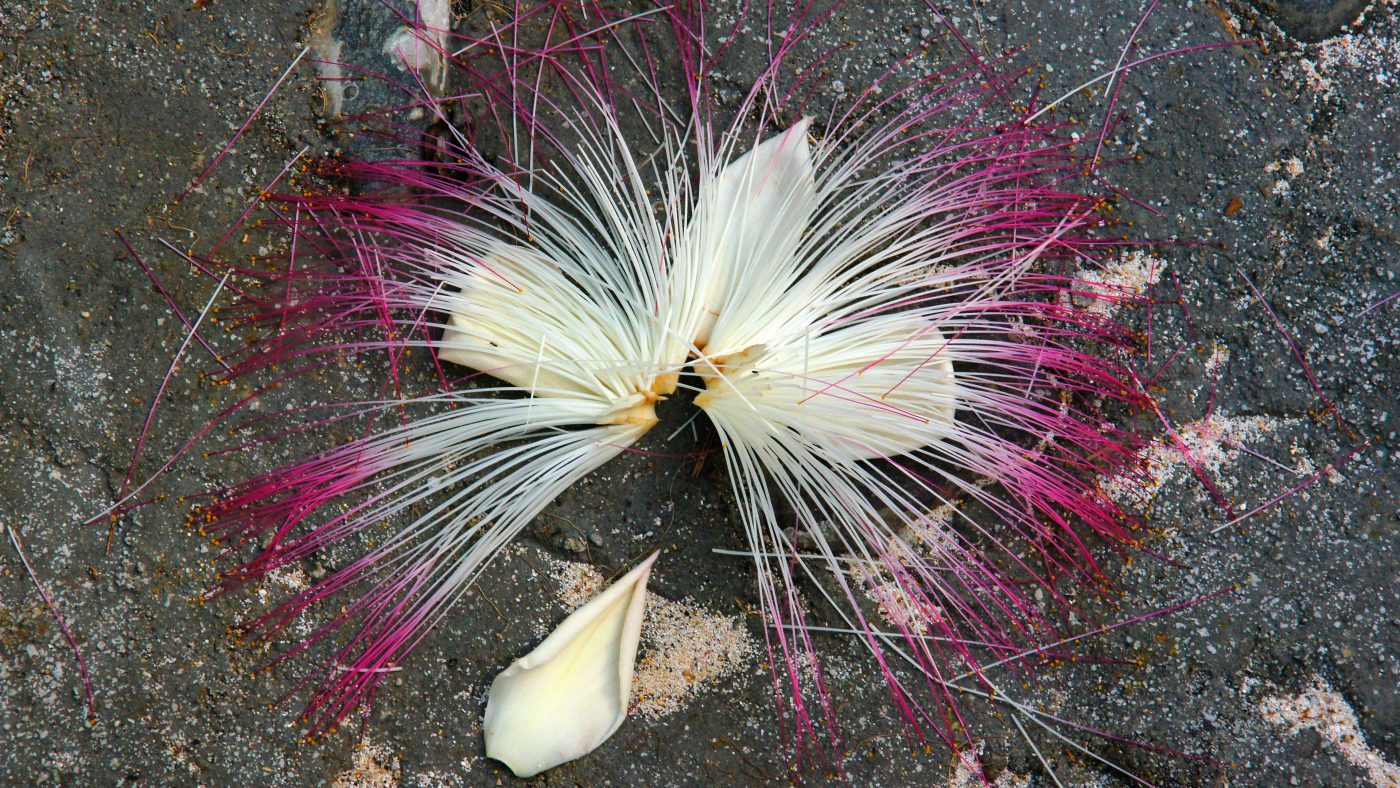 On the tree, not a single flower was left, only these interesting looking seed heads.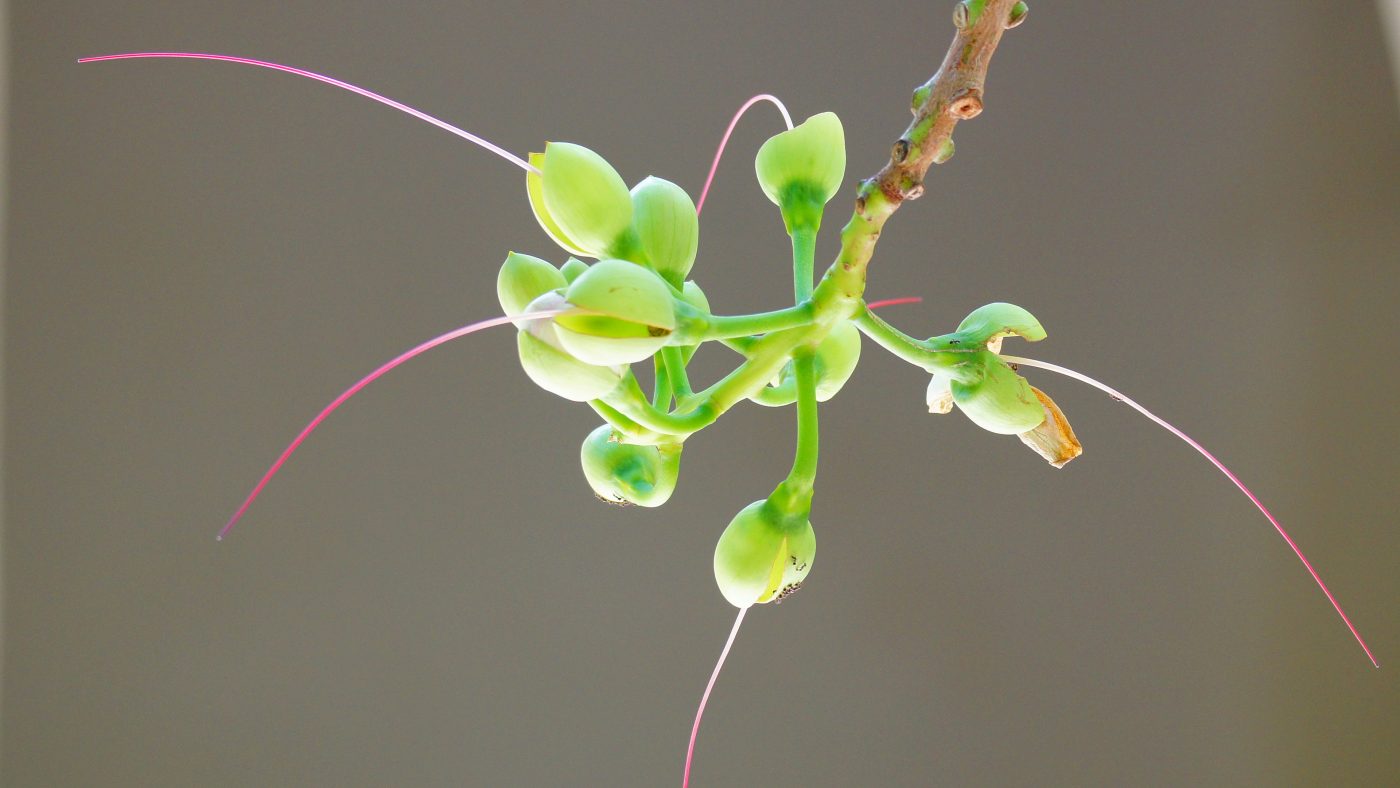 Then I discovered a fruit on this tree …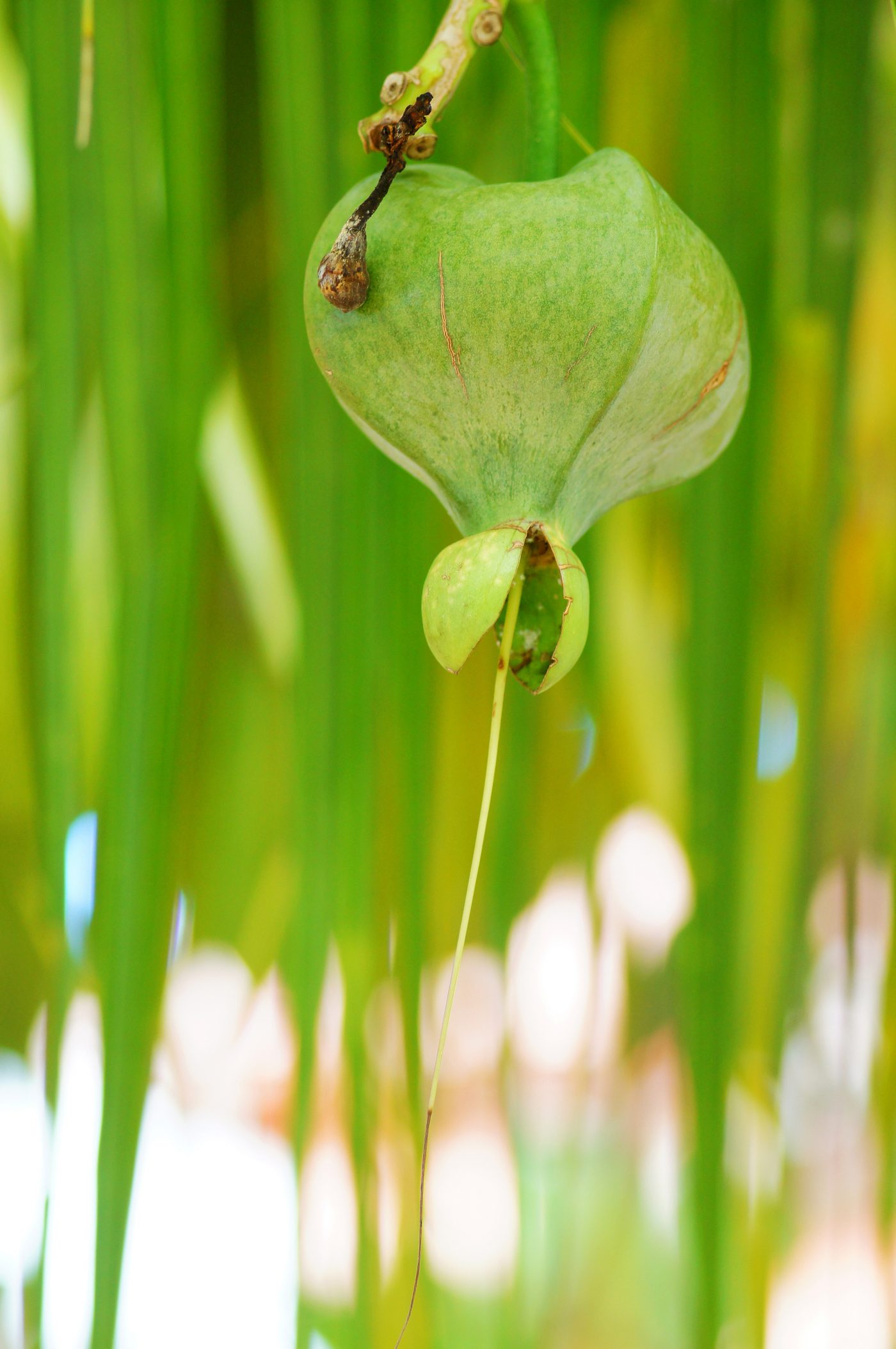 and suddenly I realized that I had been travelling Asia for decades without ever seeing this flower, although I had seen this tree's fruit many times. You can often see them washed ashore at beaches, river mouths and mangrove areas. Because they are rather unimpressive, and often dry or half-rotten, I never looked any further.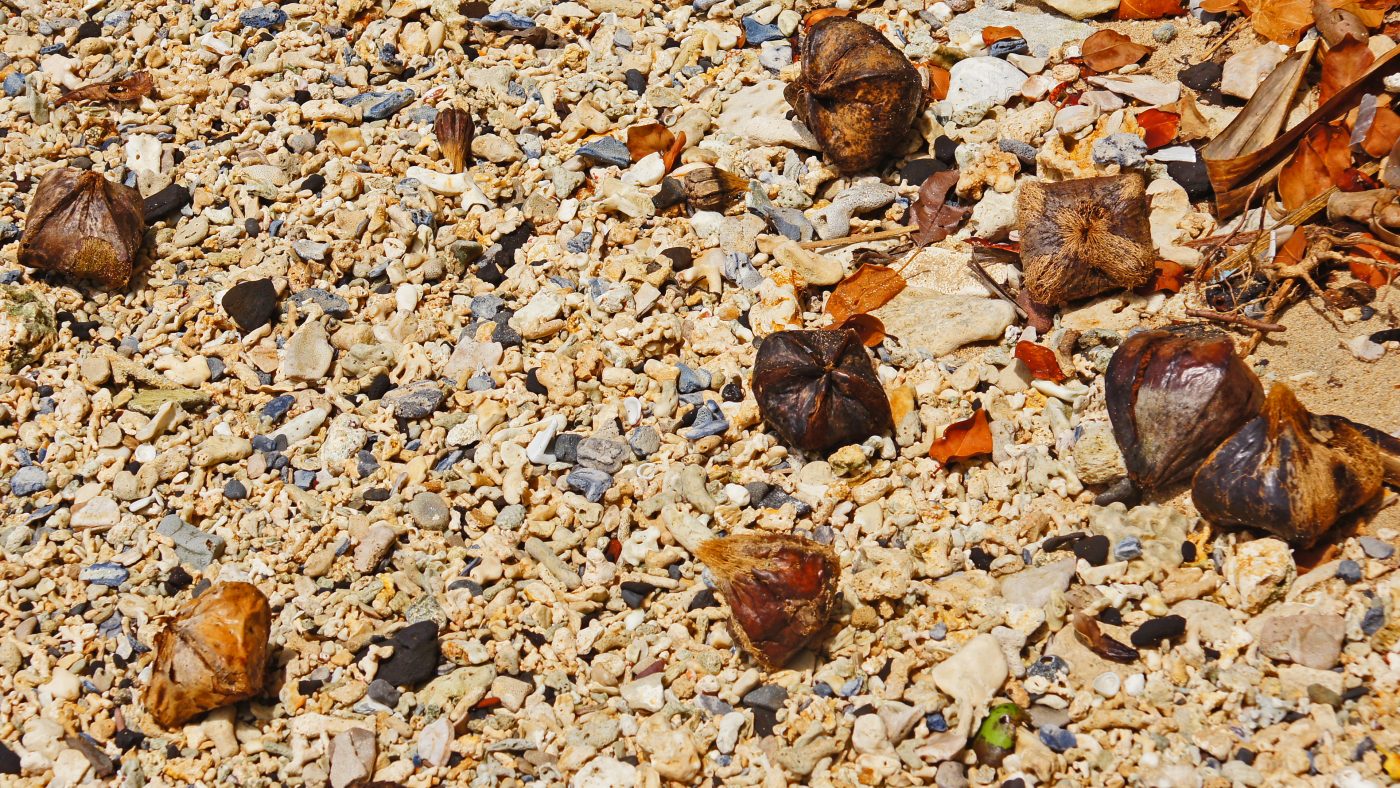 I do have a sense of natural beauty and picture pretty much every nice flower that I see, therefore this seemed very unlikely to me that I never had seen it before. How could it be that I travelled south Asia so many times without ever having seen this most beautiful of all blossoms? Did they grow only on the Banda islands, like nutmeg in the times before these spice islands were colonized? No, that couldn't be the reason. As already mentioned, I had seen the fruit many times, all over the region.
When I asked in the guest house, they told me this tree blooms only at night, and drops all flowers before the morning dawns.
So I watched it "grow" in the next afternoon. I could see some buds.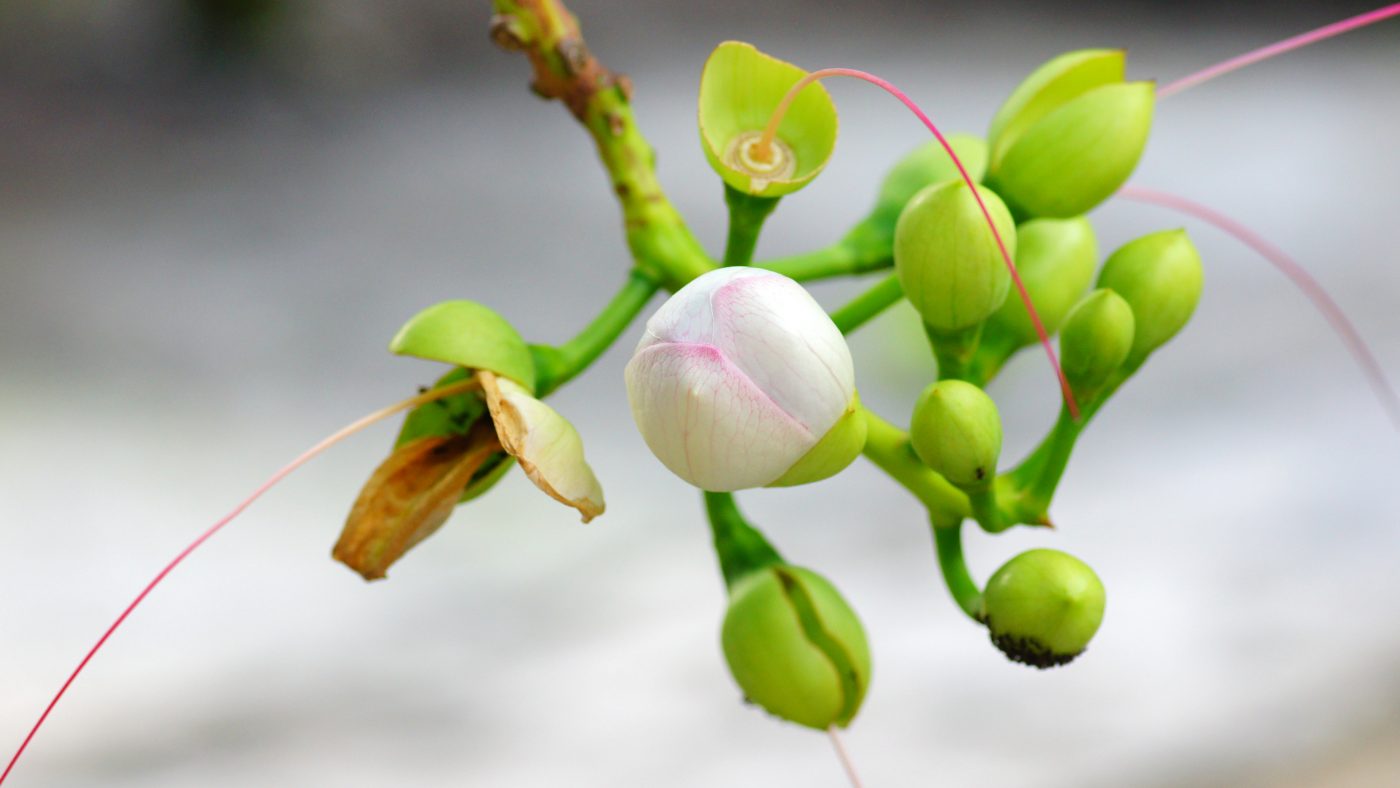 Around sunset, they started to open.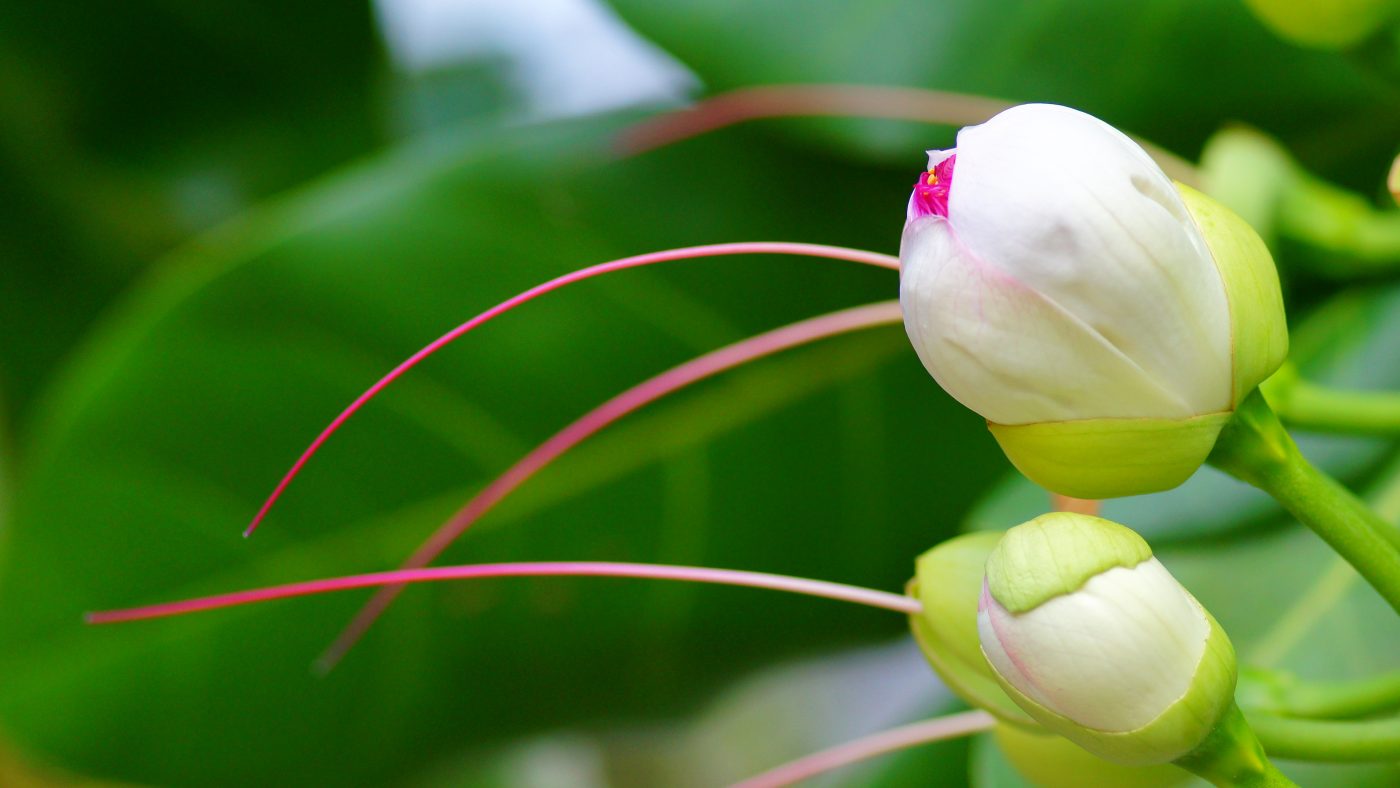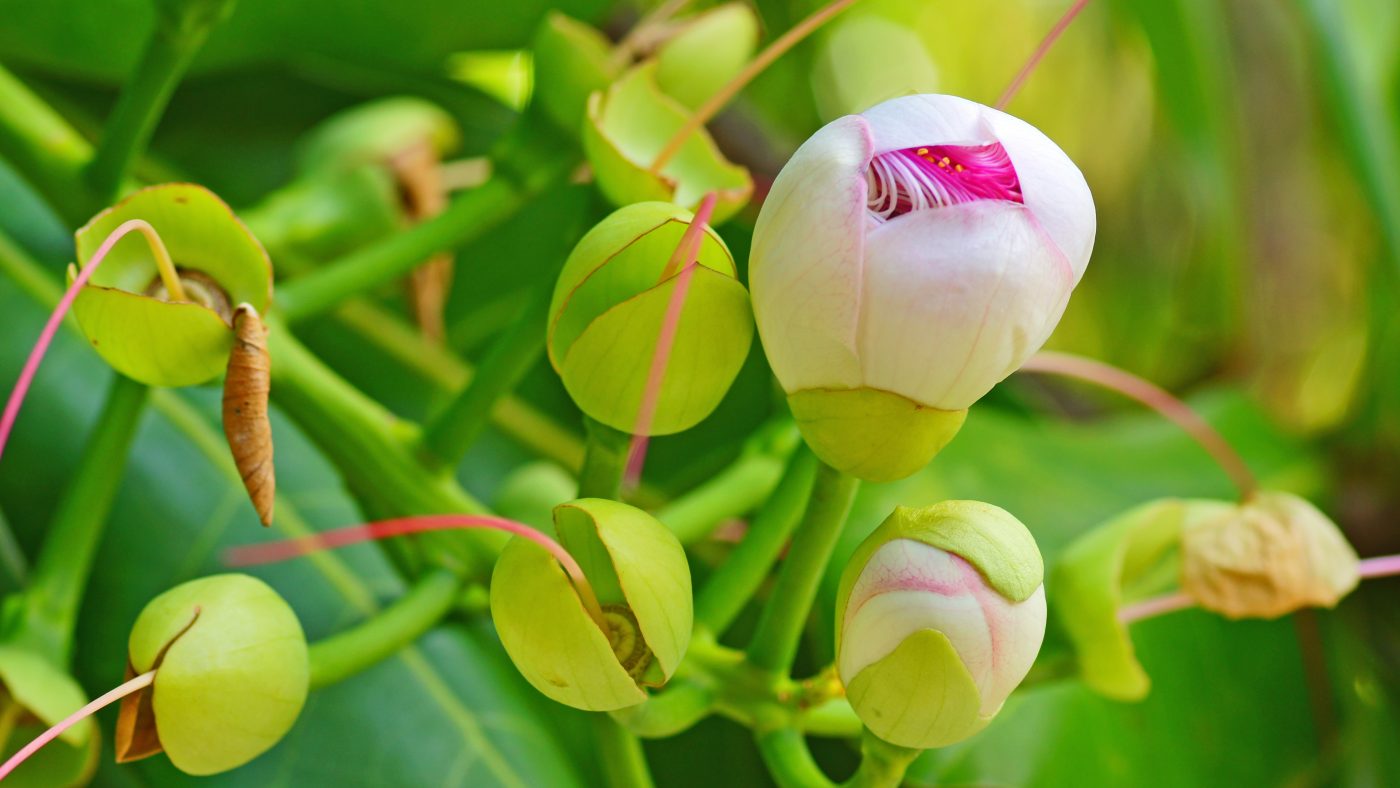 What a wonderful revelation!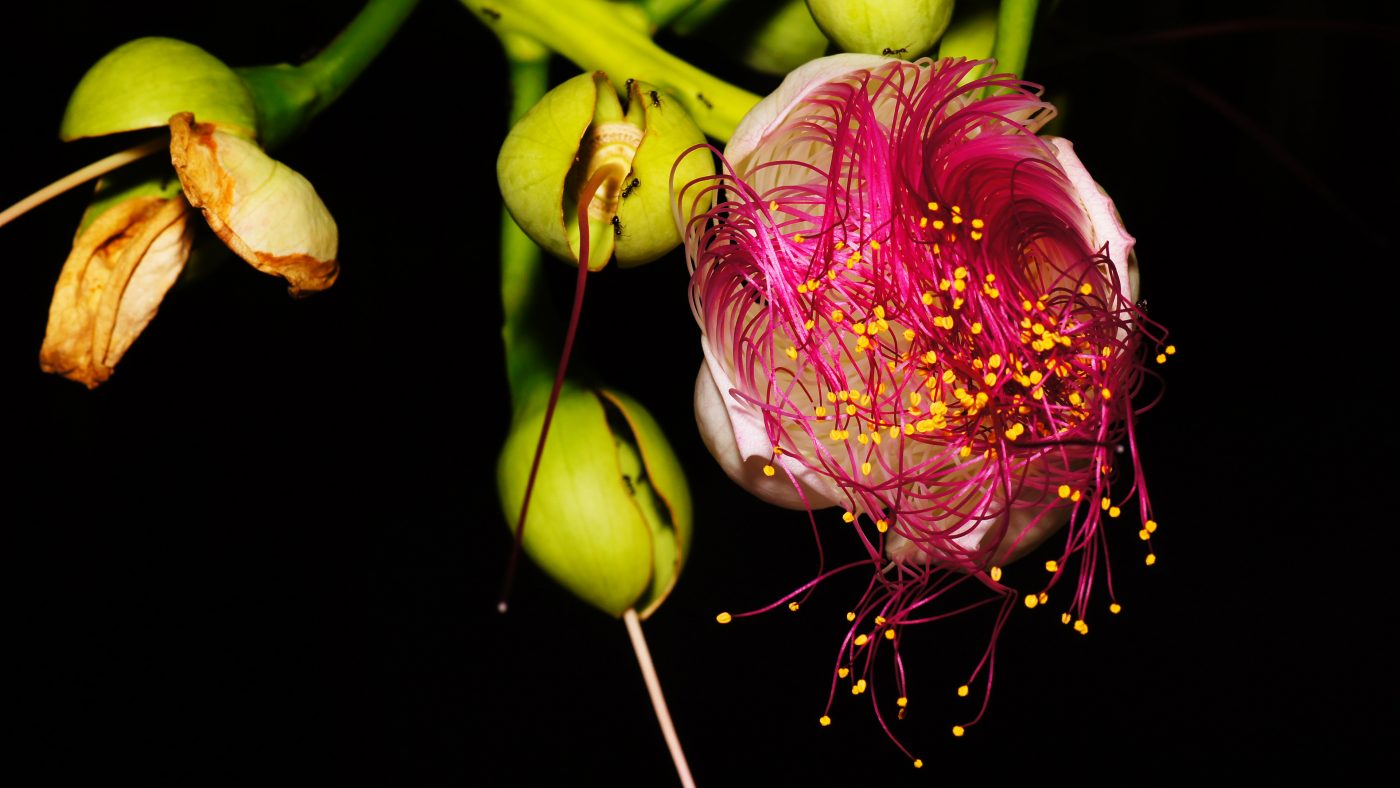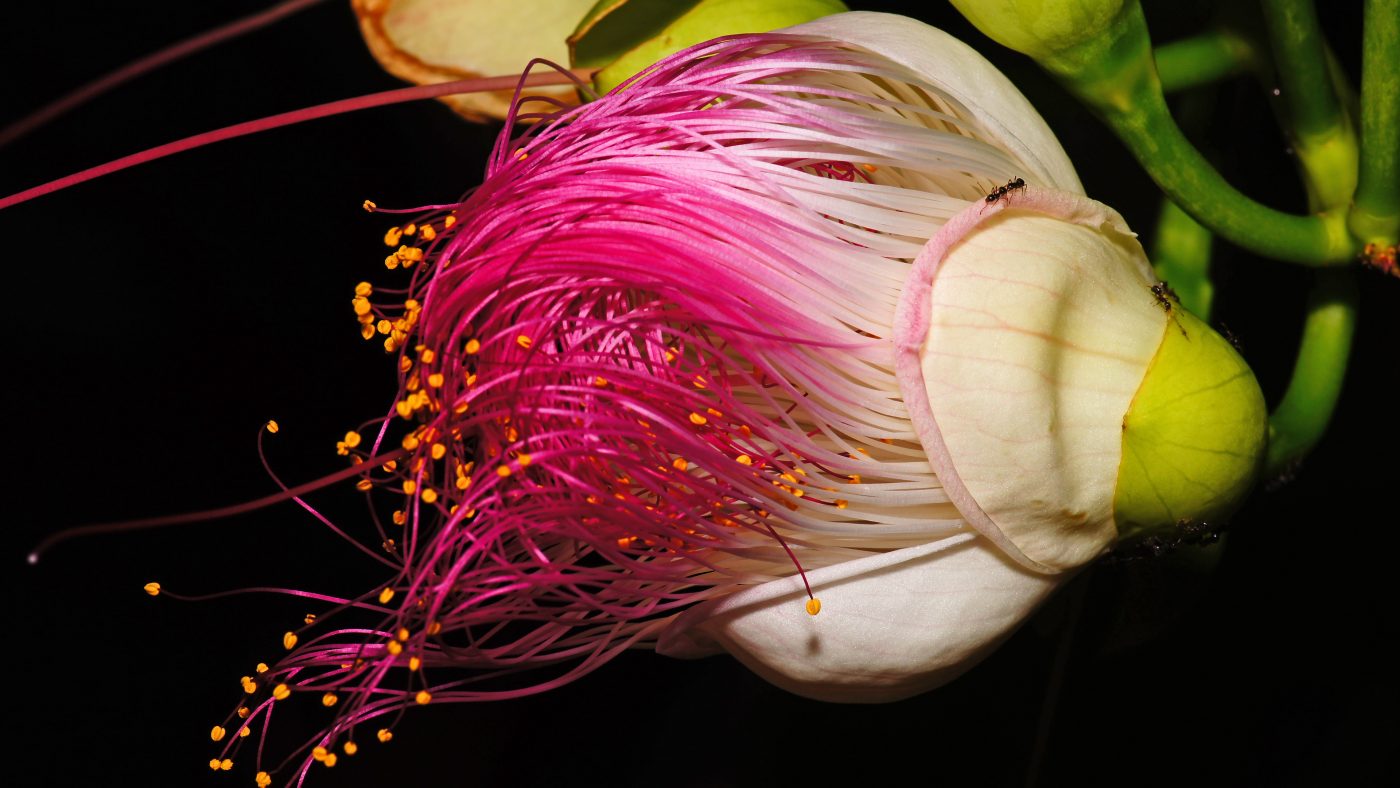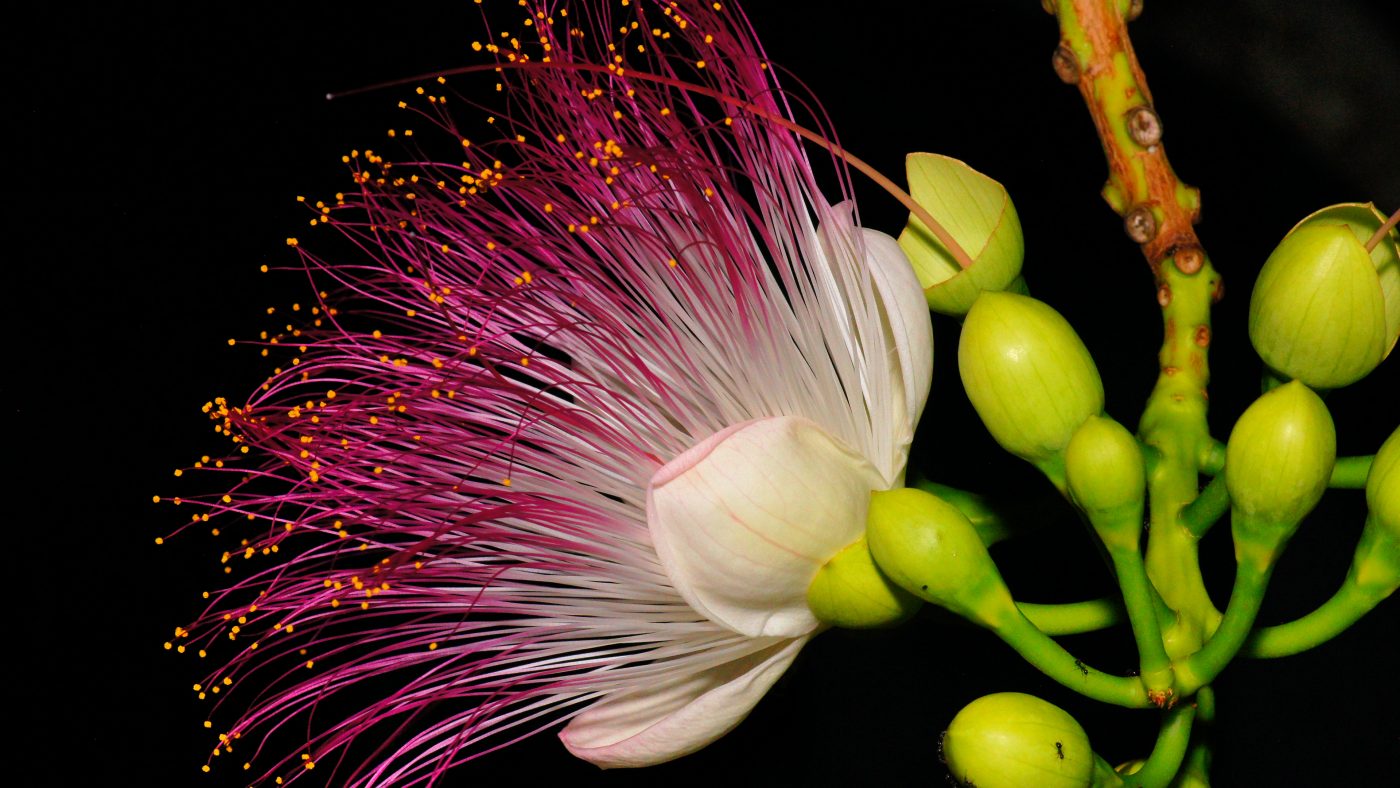 On later trips I then looked for this tree and its flowers. It turned out to be fairly common. I must have passed many of these trees on my former trips without knowing about its beautiful flowers. It seems to be a typical mangrove plant.
On the Maldives I saw a big specimen near the soccer field on Guraidhoo. This time, an animal led me to it. I had seen flying foxes around sunset time. They are hard to picture because you don't see them at daytime. They only come out shortly before sunset, when it starts to get dark. I was lucky to see this one from a relatively short distance, where I could use my flash gun.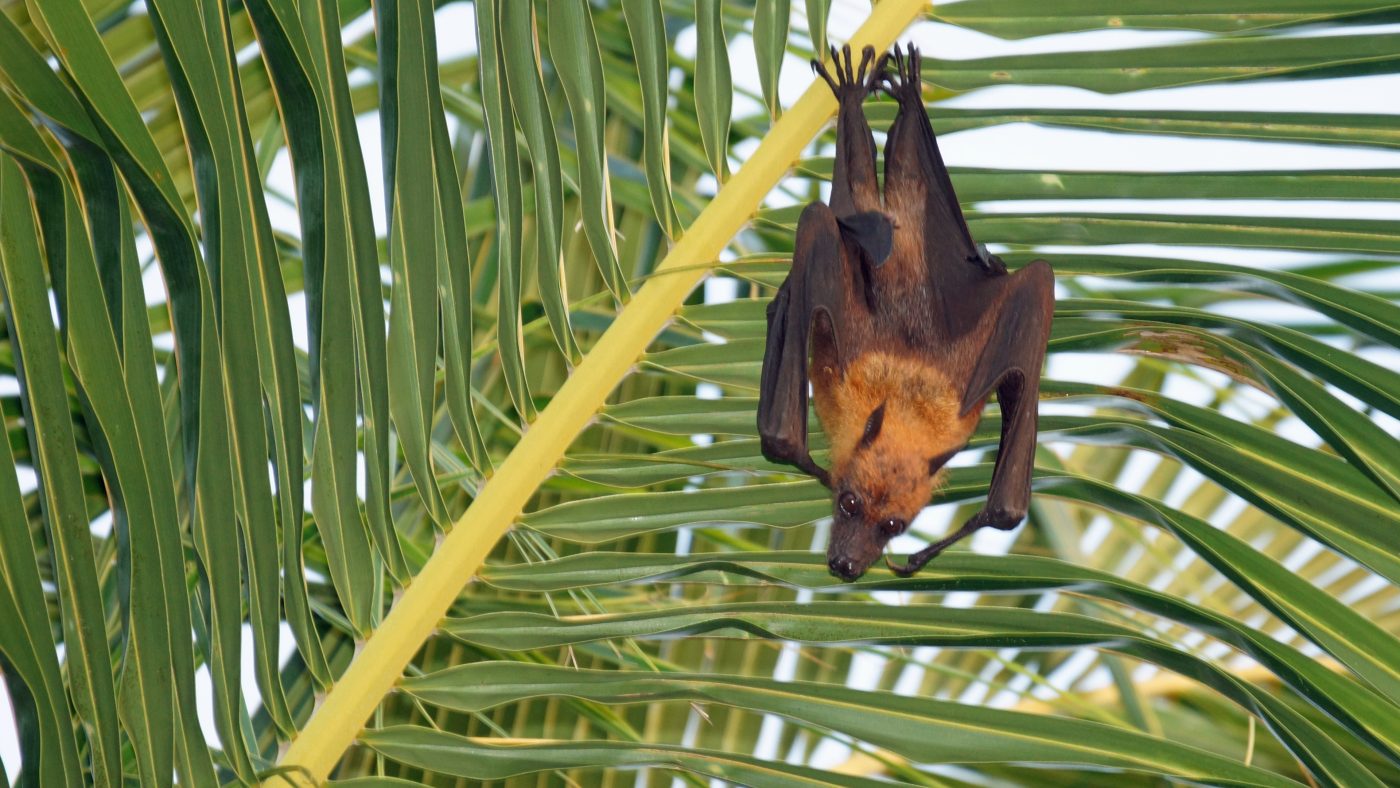 However it did not stay on that palm leaf for long, but flew away – straight to that tree.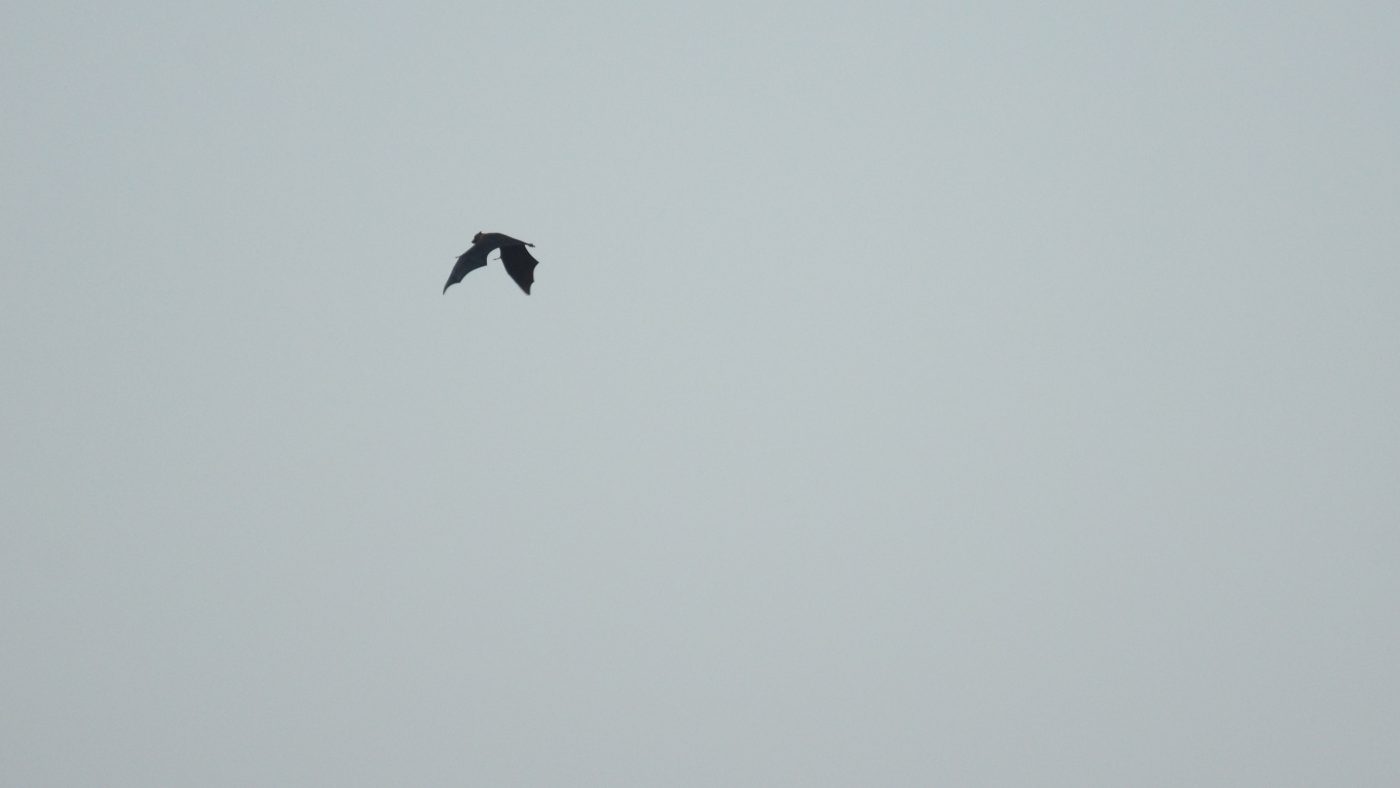 There, it ate from the opening flower bud.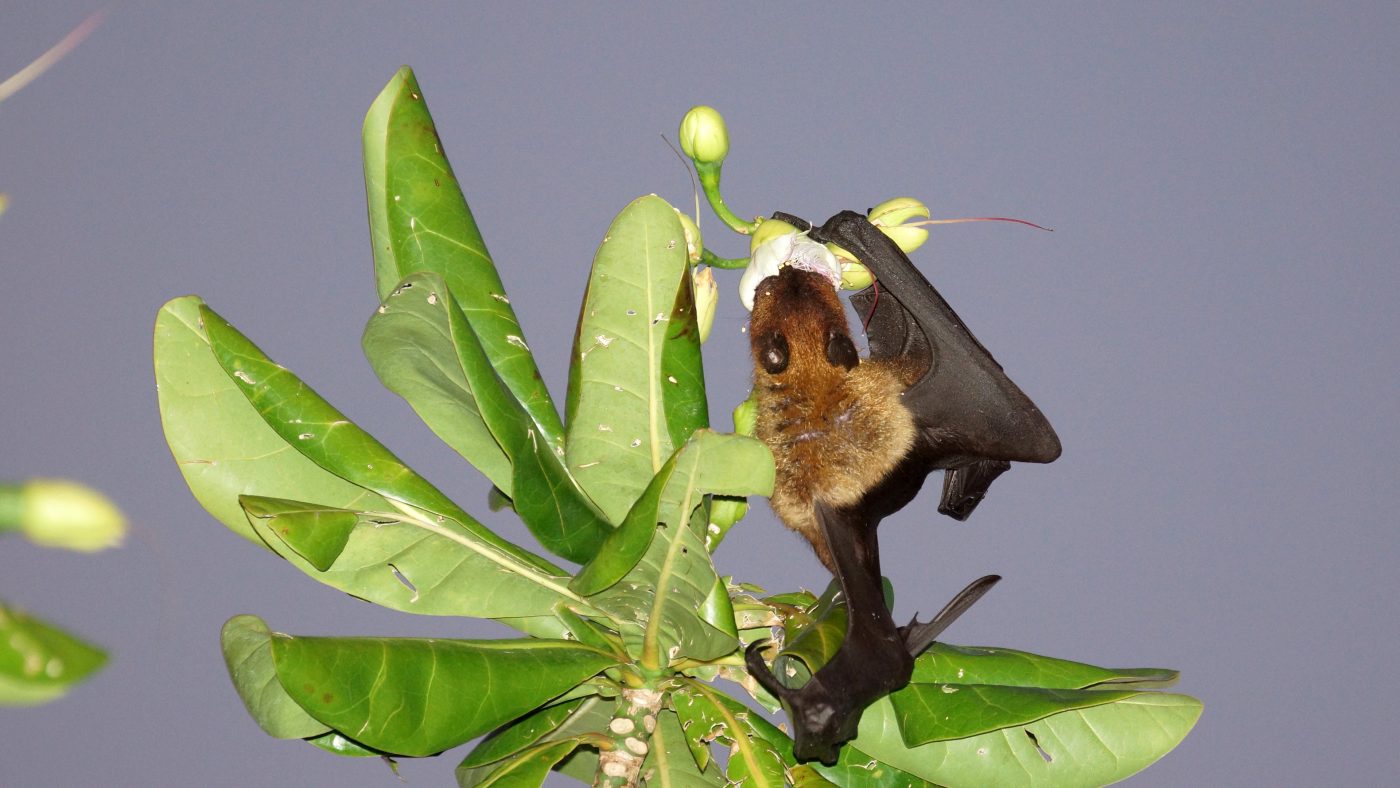 When it noticed me, it looked at me …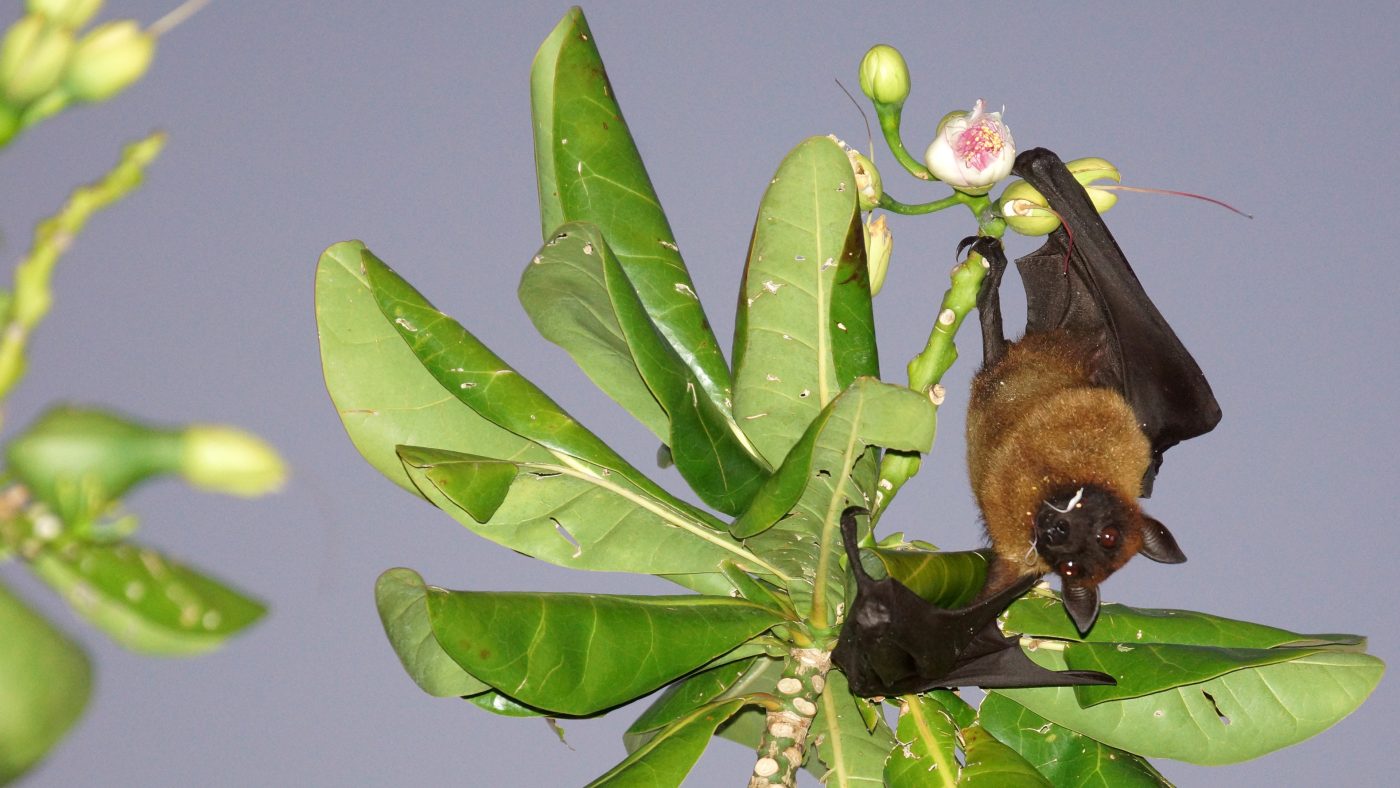 then flew away to the next bud head …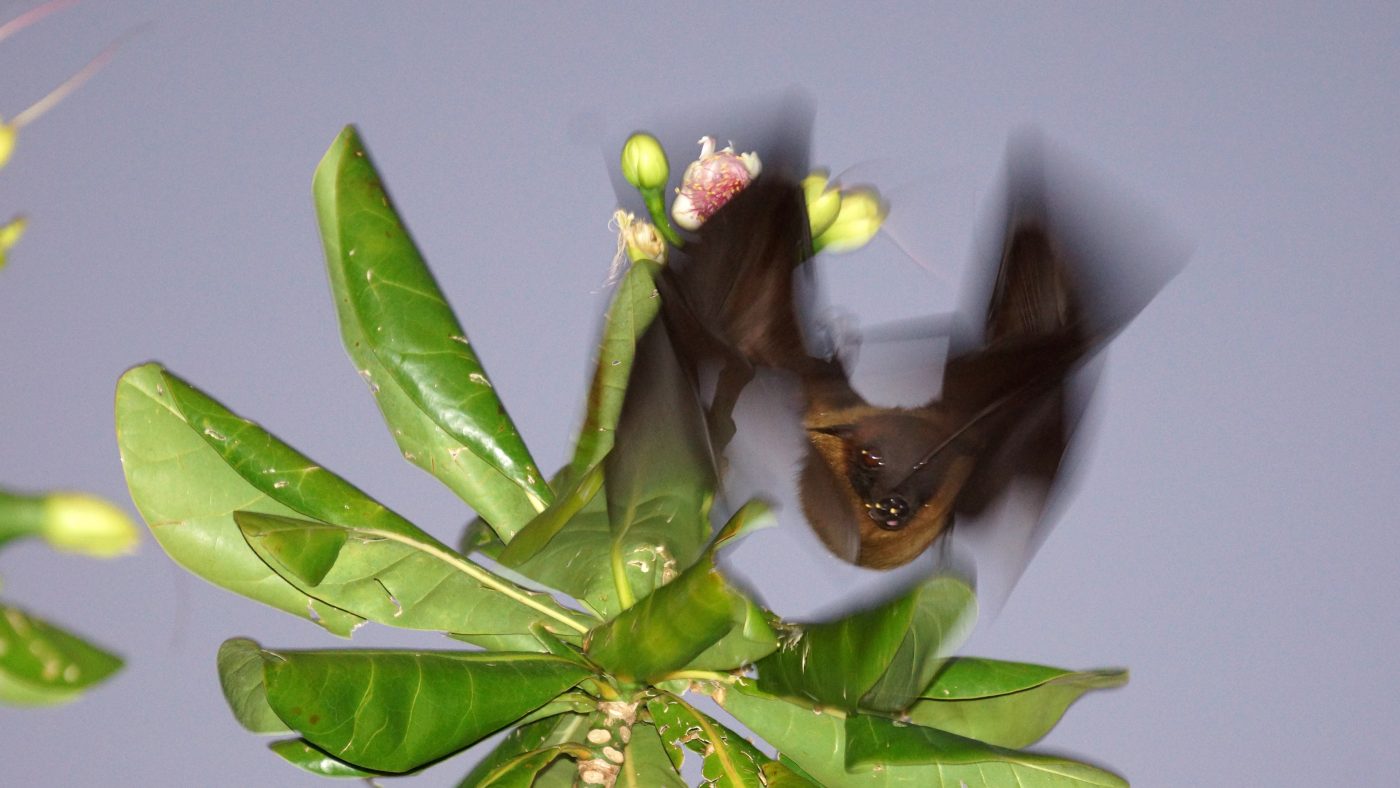 which was hidden too deep inside the foliage for me to take more pictures of it.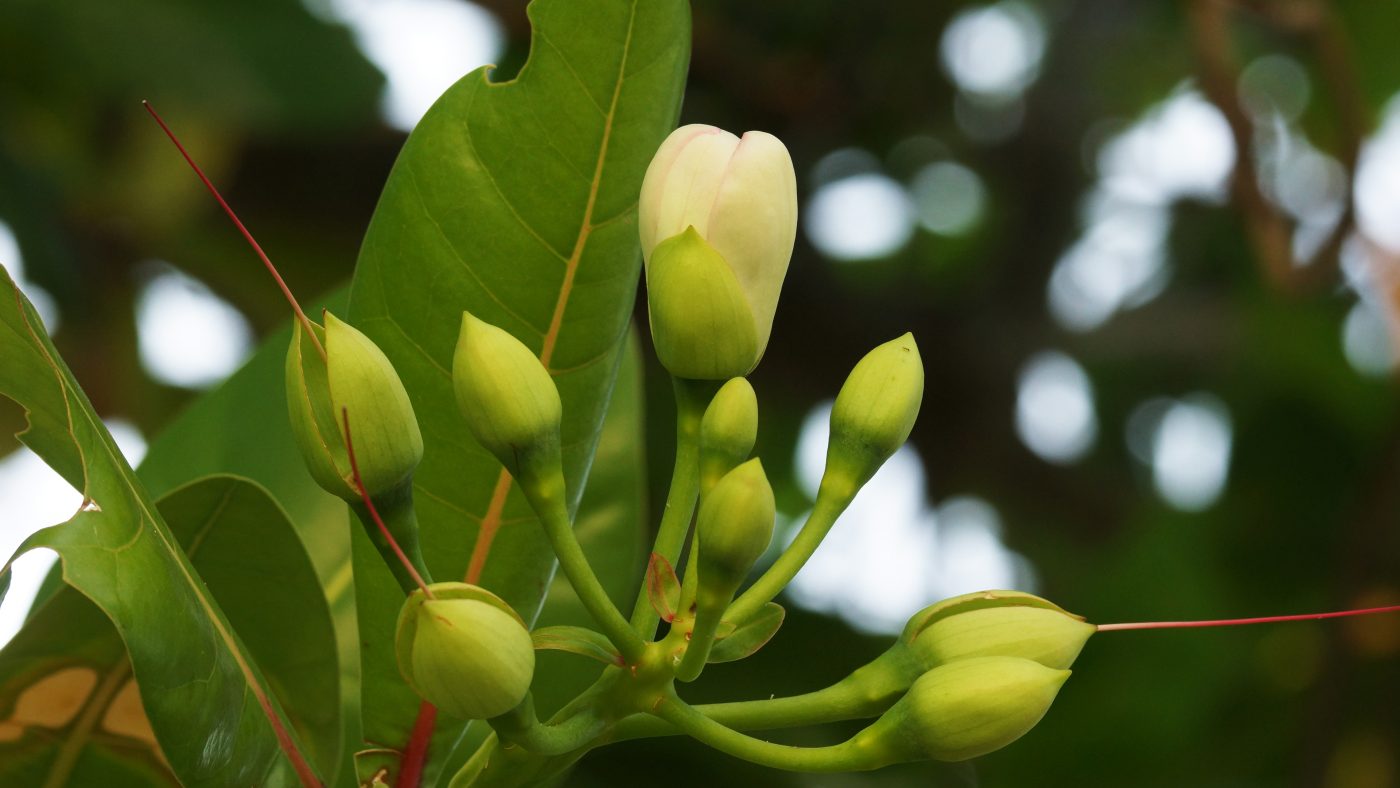 At least I saw now that the tree was full of flower buds. Somewhat later, they were in full bloom.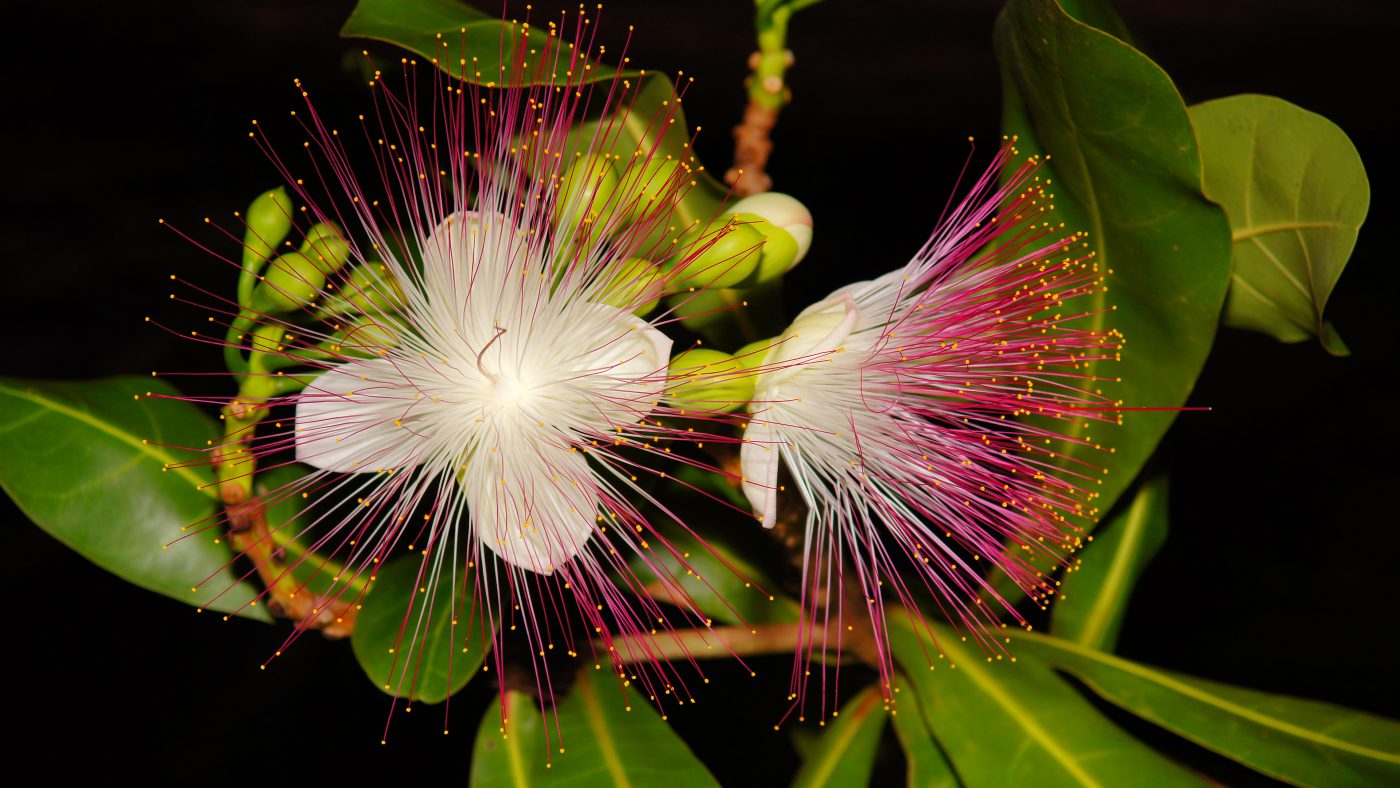 Want to visit Indonesia? Email contact@wolfgangsphotos.de !